Diamonds are made under pressure. We were surprised and disappointed when we got the news that Q10 (also called ubiquinone) will become suspended in animal feeds and supplements in the EU. Two of our oil supplements contained it. Q10 can still be used in human supplements, but since the raw material manufacturers have not applied for the extension of its use in animal products, the EU took it off the list. Only a tiny amount of Q10 has been purchased for manufacturing animal nutritional products, and the authorization processes are expensive.
Dr. Mikko Griinari, responsible for our product development, went through the latest studies and researched the topic in his study. We could hear sighs from the researcher's room, and our team was worried. Indeed, we would not give up. Then, one winter day, he told us he had brilliant new formulas for Nutrolin® Senior and Nutrolin® Sport.
We are proud to present the novelties
Nutrolin® SENIOR
The new composition supports the needs of an aging dog even better than before:
Higher omega-3 DHA content
The EPA content also remains high
Added vitamin D
Added lecithin
Omega-3 DHA DHA supports the function of the brain and eyes of an old dog (and EPA protects the body from the ailments that come with aging).
Vitamin D supports the functioning of the immune system. In addition, it maintains the well-being of the teeth, bones, and muscle function. Vitamin D is added to dog food, but the sensitive vitamin is poorly preserved in the feed and disappears during storage. Vitamin D stays potent in the oil. We have added an amount that ensures a daily vitamin D intake for older dogs.
Lecithin contains a lot of phosphocholine. It supports the well-being and functioning of the digestive tract. Nutritional oil containing phosphocholine mixes better with the digested food in the stomach. Phosphocholine breaks down the oil into small lipid particles (self-emulsifying oil technology). Thanks to this, the oil is better suited for dogs who tend to get heartburn. Many senior dogs have sensitive stomachs, so this is happy news for them. Lecithin, source for phosphocholine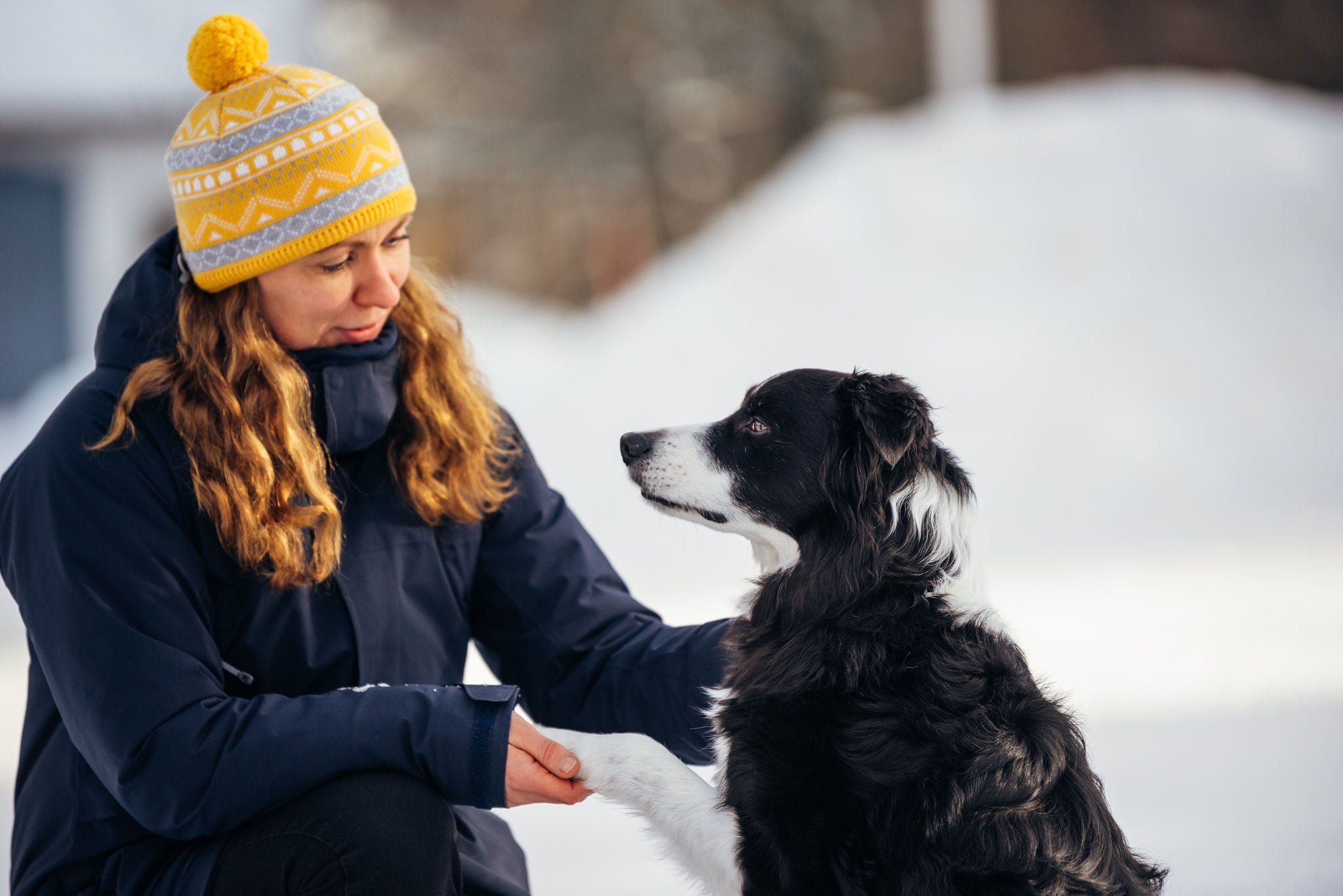 Nutrolin® SPORT
 A powerful new combination with added krill oil for the canine athlete.
Nutrolin® SPORT now contains krill oil, a versatile power pack of nutrients. The product is based on pure fish oil, which is also rich in omega-3 EPA and DHA.
Krill oil has superior benefits for sporting dogs:
Omega-3 fatty acids in krill oil are in phospholipid form.
Studies on sled dogs have shown that phospholipids are the most effective form of omega-3 fatty acids.
Krill oil contains the most potent natural antioxidant, astaxanthin.
Nutrolin® SPORT also contains plenty of natural vitamin E, which supports the body during hard work.
The synergistic effect of omega-3 fatty acids, phospholipids, and antioxidants protects the dog's musculoskeletal system and helps the dog perform better from one performance to the next. Krill oil, contains astaxanthin