The Stable Nysvidja's entrepreneur, dressage rider Maarit Raiskio uses Nutrolin® omega oil supplements for both horses and dogs. She has been pleased with the results.
Stable Nysvidja is a training stable for 21 horses in southern Finland. Their riders and horses are of different ages and levels. Some ride for enjoyment, and some compete at the national level. Three Great Danes are playing in the stable yard. The majestic dogs are the Raiskio family's pets.
– I have used Nutrolin® products for both dogs and horses. My dogs are taking Nutrolin® Skin & Coat, and the horses are constantly on Nutrolin® Horse Skin & Coat or Nutrolin® Sport, depending on their primary needs. Nutrolin® Sport is the favourite of our horses, Raiskio says.
Nutrolin® Horse Sport helps horses recover faster
Ms Raiskio feels that her dogs have benefited more from Nutrolin® Skin and Coat than any other omega oil before, including salmon oils. Her horses, in turn, have significantly benefited from the Nutrolin® Horse Sport oil supplement.
– Nutrolin® Sport has helped the horses recover faster after training. Equine massage therapists and physiotherapists have felt the change right after the horses started using the oil supplement. In their opinion, the recovery has been significantly faster, and the horses' muscles are softer, Ms Raiskio says.
– Yes, Nutrolin® Sport exceeded my expectations. I ordered it for the first time to see if it would work and speed up the horses' recovery. The high content of natural vitamin E sounded good to me also. The product has indeed met all my expectations, she says, smiling.
Nutrolin® HORSE Sport
Hard physical performance strains the musculoskeletal system and causes inflammation and oxidative stress.

Nutrolin® Sport is a unique combination product that contains omega-3 fatty acids and vitamin E.

Omega-3 fatty acids suppress inflammation, and vitamin E controls oxidative stress.

The product contains all the essential omega-3 fatty acids in fish oil: ETA, EPA, DPA and DHA, boosted with vitamin E in its natural form (d-alpha-tocopherol).

Protects the muscles, joints and tendons of a sports horse and maintains their flexibility.

Developed and manufactured in Finland. 

100 % human-grade.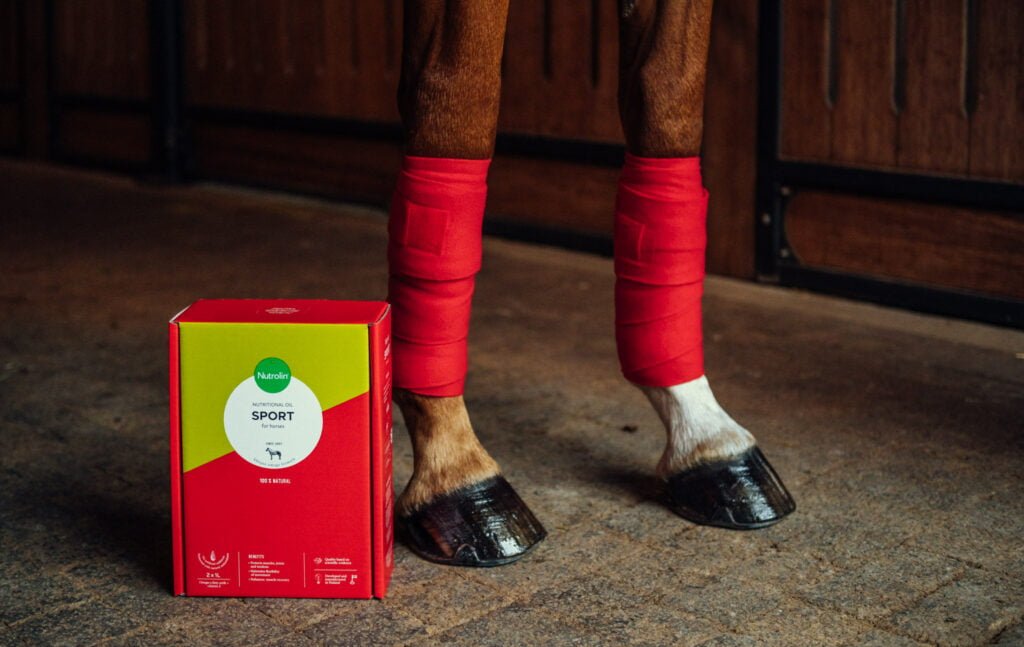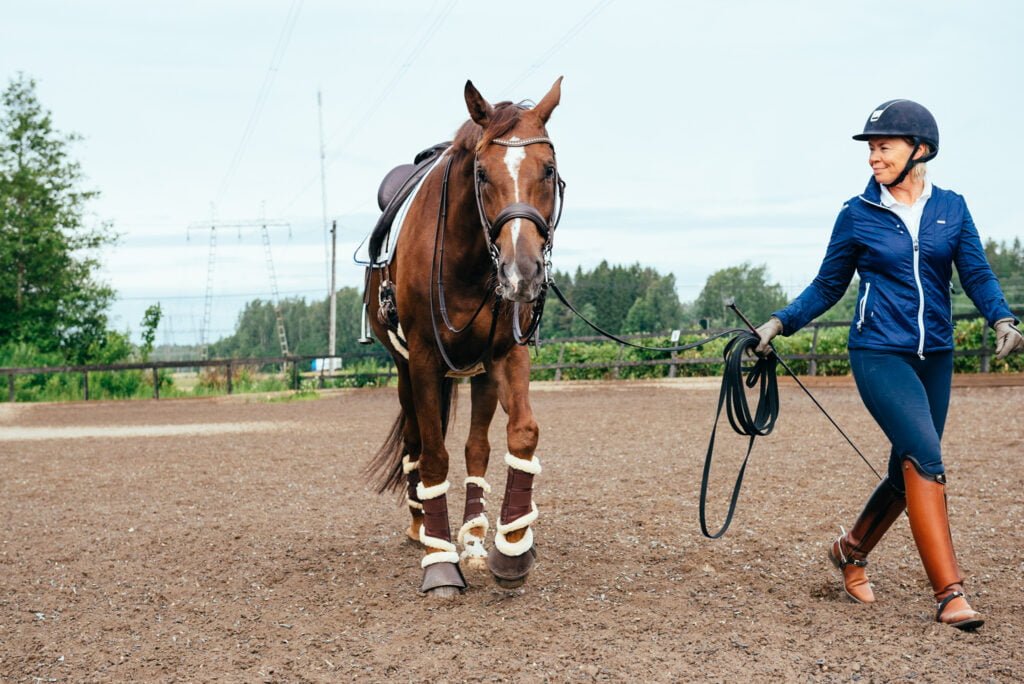 Quality products and fast deliveries
The Stall Nysvidja horses have also used other omega oil products, but Nutrolin® products are, in Raiskio's own words, superior in terms of both benefits and quality. Cooperation with Nutrolin has worked well, and delivery times have been fast. Ms Raiskio has met in person Nutrolin's representatives and attended their lectures.
– I recommend Nutrolin® for both dogs and horses. The products are super-premium, Ms Raiskio says.
– Whenever I meet the people from this company, it feels like I am a part of the big Nutrolin® family.