Juulia Jyläs competes with Fini – officially Finishing Touch Wareslage (sire: Quival, dam: Qualita van de Groene Haag, damsire: Toulon) – is a stallion born in Belgium in 2005. During recent years, Juulia and Fini have risen to the top of international show jumping.
A strong gentleman
Fini and Juulia started to work together by chance and, through further lucky chances, Juulia and her supporting team managed to buy Fini to be Juulia's competition horse. This was the start of Juulia's and Fini's fabulous show jumping career.
Fini is a large and powerful stallion with a special character. Juulia describes Fini as being a horse with a big heart. On the other hand, Fini is also sensitive.
The combination of strength and sensitivity makes Fini a horse that can at times be challenging, but this has led to success in competitions. Overall, Fini is a true gentleman.
However, Fini is a stallion, which means that in competitions his attention can be distracted and shift to other matters besides jumping. Fini is also used as a breeding stallion and he has sired foals in 2017 and 2018. Hopefully we will be seeing his offspring in competitions in the future!
Juulia's horse of a lifetime
It took Juulia some time to get Fini to focus his enormous strength on competing, but now the co-operation between Juulia and Fini is seamlessand Juulia says that Fini is her horse of a lifetime.
During the 2016–2017 season, Juulia and Fini achieved World Cup points in two events and got to the semi-finals at the FEI European Show Jumping Championships.In September 2018, Juulia and Fini were the only Finns who qualified for the show jumping FEI World Equestrian Games in Tryon in the United States.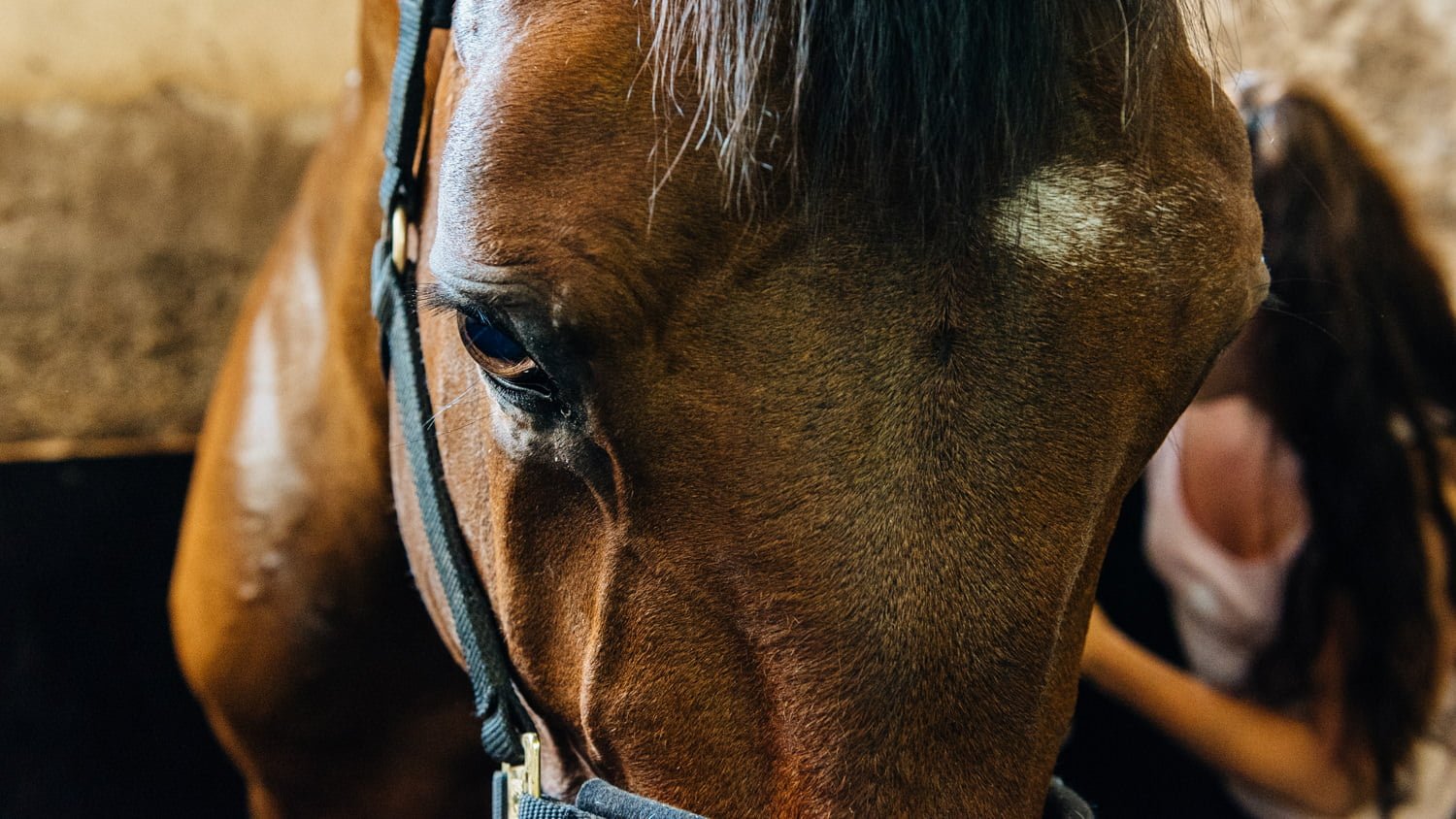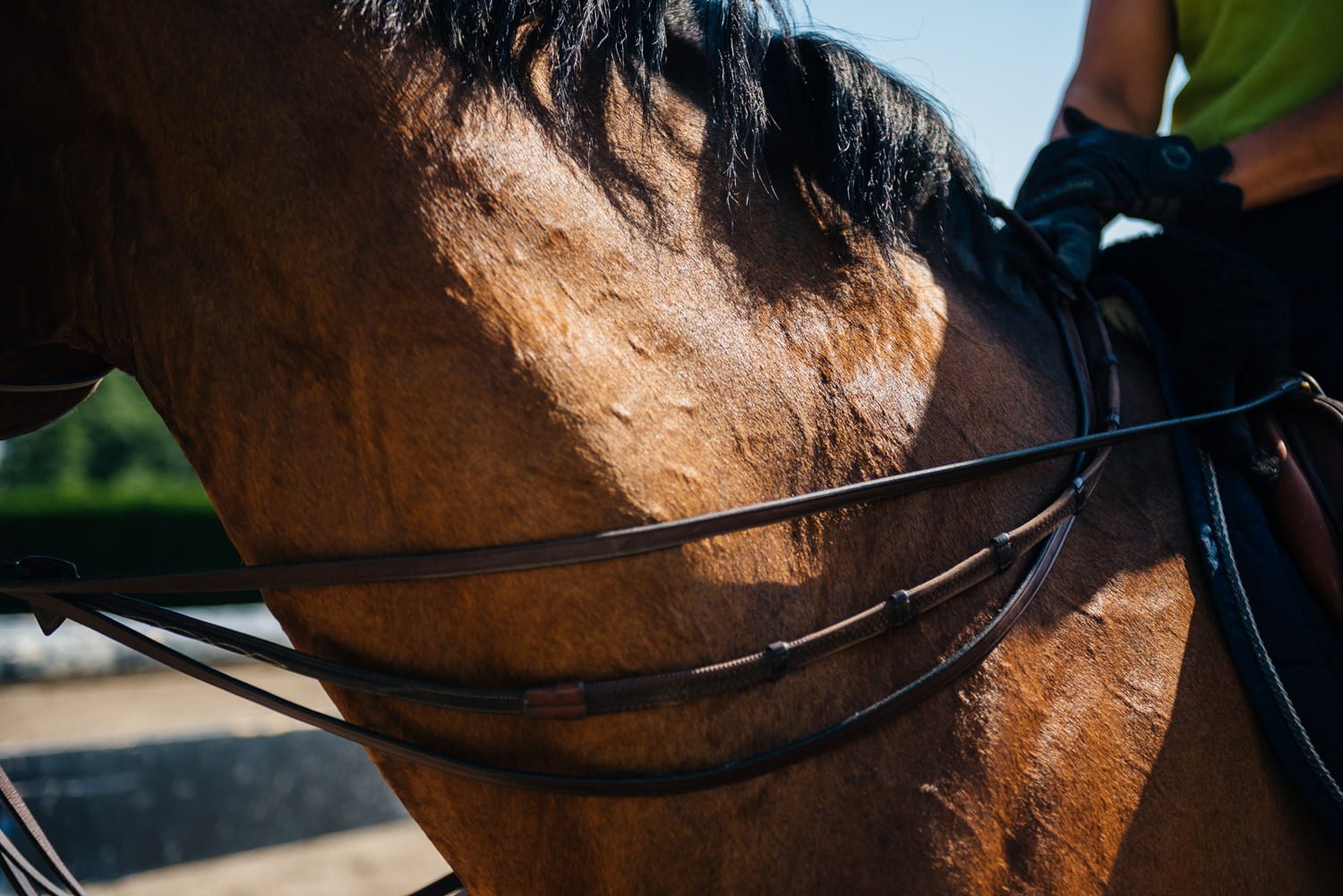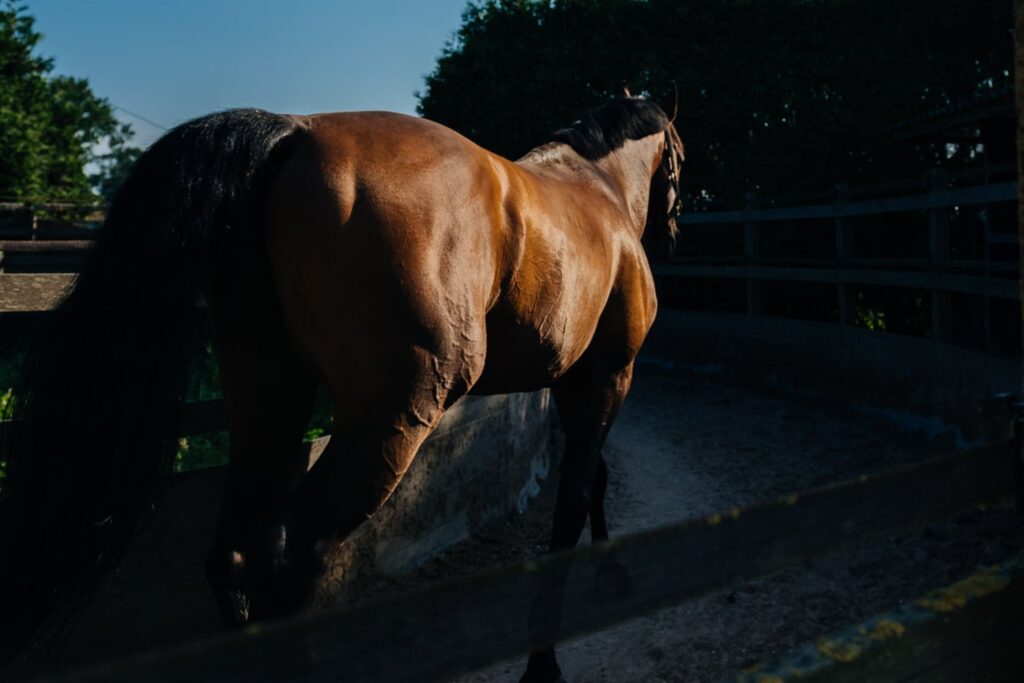 Fini takes Nutrolin® Horse fatty acid supplements
Fini is a world-class competition horse and therefore he is given world-class fatty acid supplements to complement his nutritional needs.
Physical strain of training and competition increases the level of inflammation and oxidative stress in the whole body. Nutrolin® Horse Sport contains omega-3 fatty acids and natural vitamin E as the main active ingredients. These nutrients act synergistically in reducing inflammation and oxidative stress, thus supporting recovery.
As an additional support for joints, Fini is also given Nutrolin® Horse Joint Duo, a dual action joint health supplement. Nutrolin® Horse Joint Duo contains fish oil omega-3 fatty acids to control inflammation, and glucosamine, chondroitin sulphate and MSM to support regeneration of joint tissues. Together these broad spectrum nutrients protect Fini's joints from injury during strenuous exercise.
Photography& film: Jenni Liukkonen/Nutrolin®