Gunvald, officially known as Quidamor, is a 12-year old gelding. Gunvald has had constant skin issues, and in 2016, his condition plummeted because his skin was extremely irritated.
"Over the years, we had tried everything to help Gunvald, but nothing made a difference. Our veterinarian had taken samples and carried out tests on Gunvald's skin, but the tests showed nothing that could explain what was causing his skin problems. Last winter, I read about the results of a Nutrolin® HORSE products' test group, and I decided to try Nutrolin® HORSE Skin & Coat on Gunvald. After six months using Skin & Coat, Gunvald's skin and coat are in better condition than ever before. His coat is shiny, and he has no signs of any allergies. This year we have not needed to cancel any competitions due to his skin problems like we have had to do in previous years", says Gunvald's owner Elena Merivirta.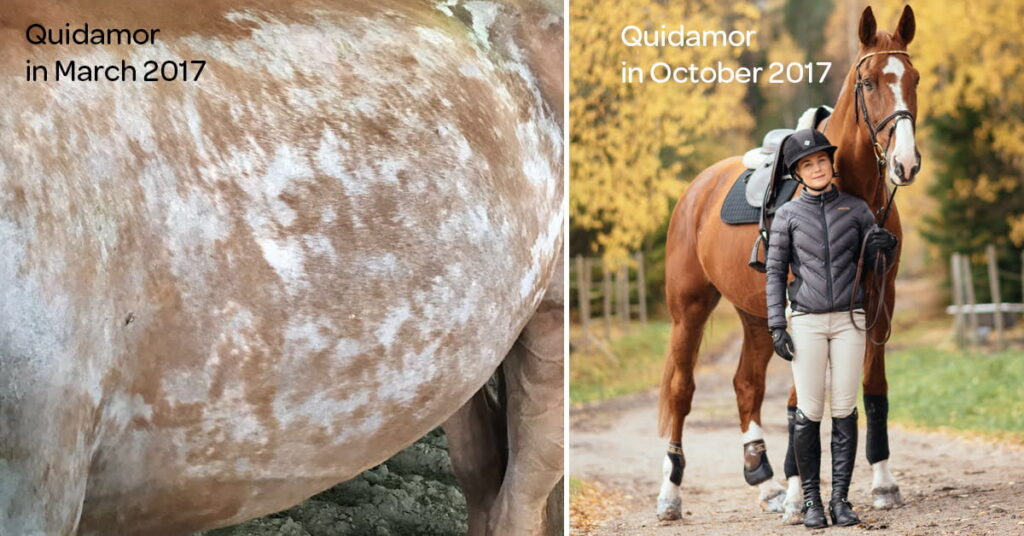 From hairless patches to healthy skin and coat
As you can see from the photos above, the skin and coat of Gunvald are in excellent condition. The "Before" photo below was taken by Gunvald's owner Elena and showed that the situation was dramatically different. The gelding's skin was in such a poor condition that you could not ride him. In the six months since Gunvald started taking Nutrolin® HORSE Skin & Coat, his skin and coat have improved significantly.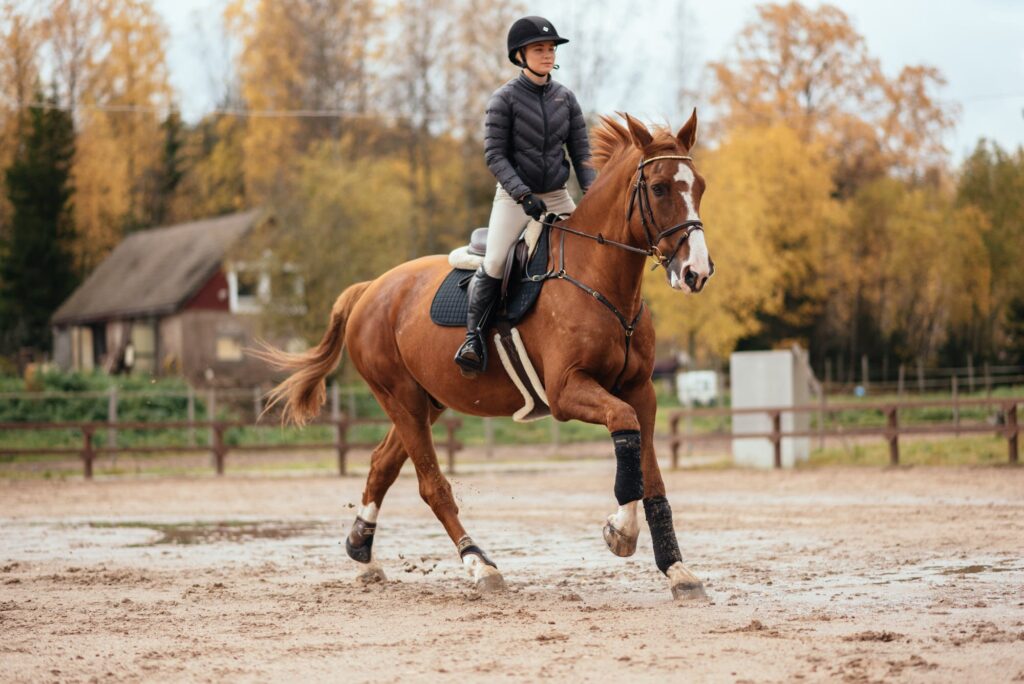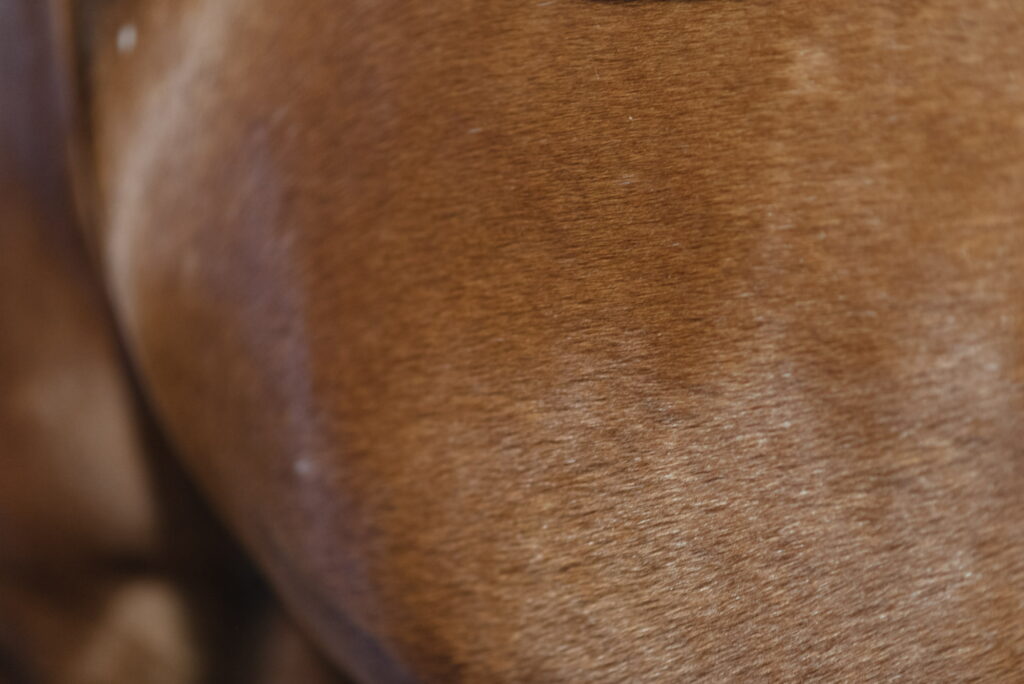 Nutritional supplement against skin issues in horses
Very dry skin is often the underlying cause for skin issues in horses. When the skin is dry, it becomes prone to dandruff, and the quality of the coat deteriorates. Dry skin is also susceptible to allergies and bacterial infections that cause hypersensitive reactions.  Nutrolin® HORSE Skin & Coat is a nutritional vegetable oil compound that contains an ample amount of essential fatty acids. Essential fatty acids – in particular, omega-6 linoleic acid – supports the development of the skin's natural protective mechanisms, that is, the barrier function of the skin. A functioning skin barrier maintains the moisture balance of the skin and alleviates skin problems due to dryness of the skin.
Nutrolin® HORSE Skin & Coat contains plenty of omega-6 linoleic acid. The nutritional oil supplement also contains other fatty acids to support the effects of linoleic acid, that is, alpha-linoleic acid, gamma-linoleic acid (GLA) and stearidonic acid (SDA). In addition, Nutrolin® Horse Skin & Coat contains natural vitamin E.