As the vet looked at the x-rays and quietly stated that young Zuli had osteoarthritis, Janina Wallgren of Espoo, Finland, almost burst into tears. The diagnosis came after 3,000 hours of training with Zuli, an enthusiastic, promising two-year-old white shepherd. The dog was everything Janina had hoped for when she had been looking for a new dog for agility and obedience a few years earlier. "I had met a wonderful white shepherd in agility competitions. When the owner told me that puppies were going to be on the way, I was sure that I would like to get a puppy from this combination.  I had studied all available health information and weighed my decision for a long time," says Janina, who is now enjoying life with 11-year-old Zuli.
When the puppy came into the house, Janina immediately started her obedience training among play.  Zuli was a keen and trainable puppy, and the pair enjoyed working together. At the age of two Zuli reached the obedience championship, being the youngest of her breed in Finland. At the same time, the energetic pair was training agility, which Zuli enjoyed tremendously.  Once when they were on the agility track, an unusual movement of her dog caught Janina's attention. She took Zuli to a veterinarian the same day as her instinct told her that a thorough check-up was needed. Zuli had had frequent visits to a dog masseur, and the dog was in great shape, so the incident on the agility track came out of the blue. The diagnosis was unexpected and devastating.
Zuli got into the Nutrolin® HIP & JOINT test group
Zuli received painkillers, and the pair naturally quit agility right away. It felt like it was written in the stars when Janina heard in a few days that Nutrolin® was seeking dogs with osteoarthritis to test a new joint supplement for dogs. She was already familiar with the product line, so she was delighted when they picked young Zuli to the test group. Canine osteoarthritis is such a common disease that the test group had many more applicants than could be admitted.
During the three-month test period, Zuli's movement became healthier, and Janina was even able to reduce her dog's painkillers gradually. The situation looked very promising, and when Nutrolin® Hip & Joint came on the market, Janina wanted to continue using it. "Zuli's situation remained completely stable for six years thanks to Nutrolin® Hip & Joint alone, without painkillers. The two of us were so happy to be able to return to some of our activities!  We even competed in, for example, rally obedience and obedience until Zuli was eight years old," Janina tells Zuli's story.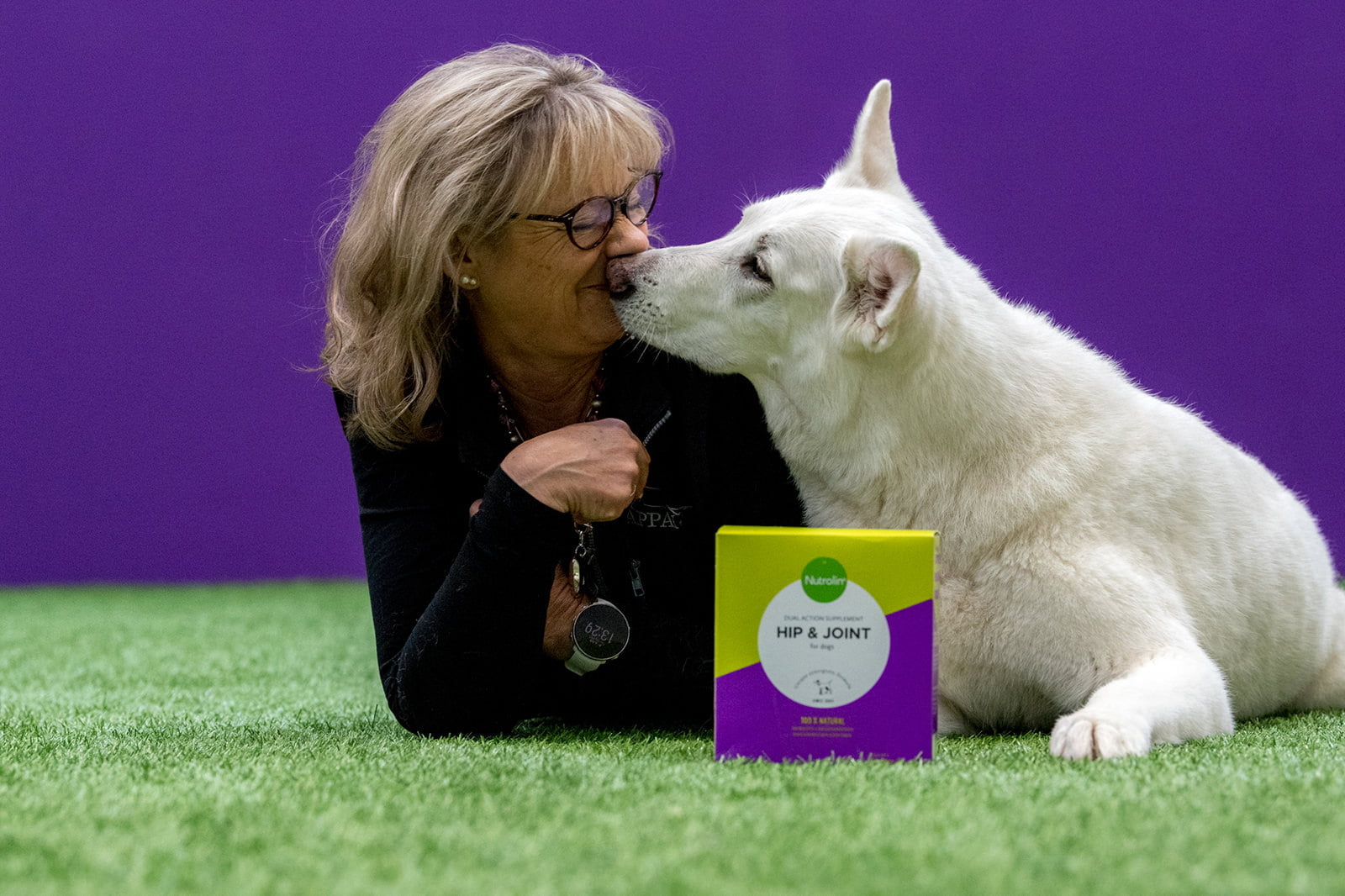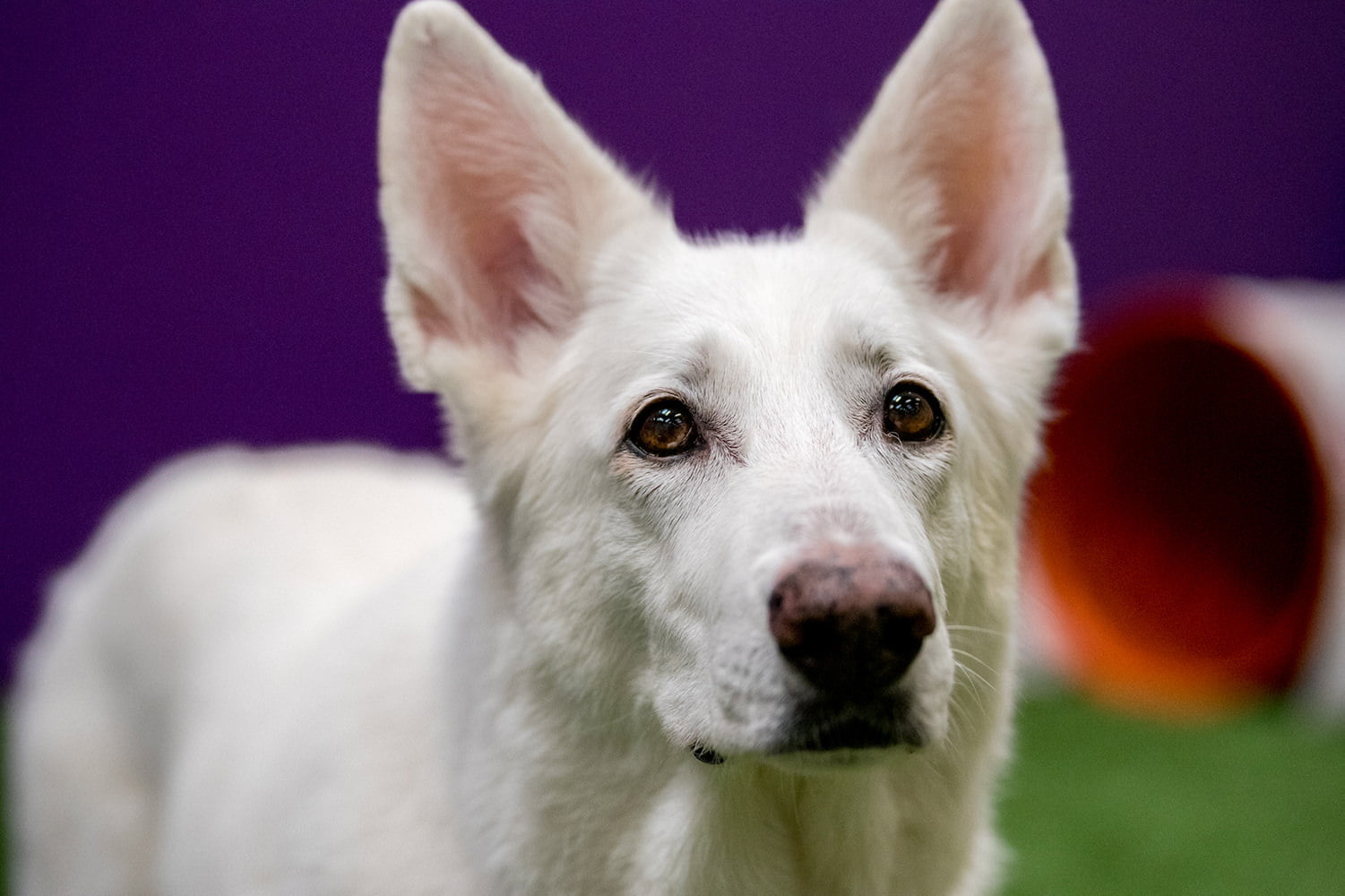 As the dog reached her senior years, there was some pain again. After six good years, Janina started to give Zuli the painkillers, alongside Nutrolin® Hip & Joint. Due to medication, they stopped competing, but the activities continue on the dog's terms. Rally obedience has worked out well for Zuli, but for example, they stopped water rescue. Now Zuli is 11 years old, still energetic and lively. The walks are shorter than before, but Zuli truly enjoys her life which is still active.
"I am so happy that we got into the Nutrolin® test group!  Zuli got to live the active and happy ​​life she deserved. With my long experience, I recommend Nutrolin® Hip & Joint to all dogs with osteoarthritis. And I recommend to start it as soon as possible after the diagnosis or symptoms.