Paw balms can work as a means of first aid when your dog's paw pads become worn or cracked. However, paw balms should not need to be regularly applied. If a dog's paw pads are rough, peeling and cracked, your dog needs certain fatty acids for their paw pads to heal.
Here is a quick test: Slide a finger across the paw pads of your dog. How do they feel and how do they look? Healthy paw pads are smooth and resilient, and the skin between the paw pads is intact and neat. Healthy paws do not need balms or ointments. If your dog's paws are red and his or her paw pads are rough and cracked, the paws are not healthy. When a dog has problems with paw pads, the problem usually stems from weaknesses in the protective skin barrier. Paw pads are skin as well, only much thicker and stronger than dogs' skin in general.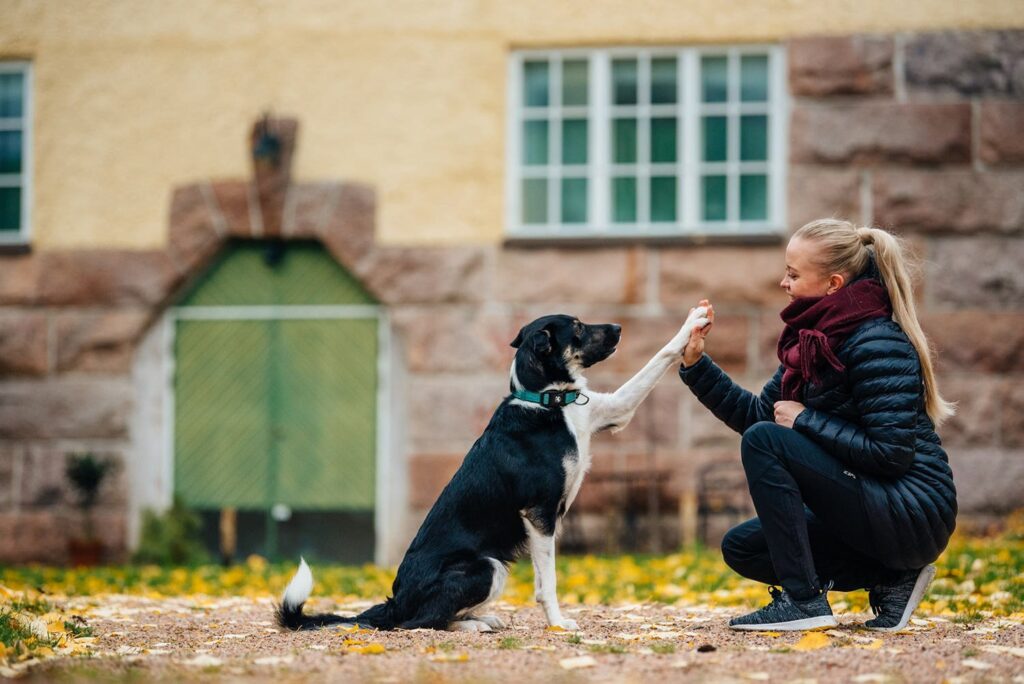 Healthy paws do not need ointments
Did you know that you can improve your dog's paw health by including a special oil supplement together with their meals? Selected fatty acids can help your dog's paw pads and claws to become more resilient and stronger. The same fatty acids nourish the skin and coat. Note: salmon and fish oils do not contain the fatty acids that nourish the skin.
Essential fatty acids and omega-6, linoleic acid, are needed to maintain the natural protective barrier of the skin, which include paw pads as well. If the skin's barrier is not functioning properly, the skin dries and is prone to skin conditions. Nutrolin® SKIN & COAT contains not only linoleic acid but also other fatty acids that support the effects of linoleic acid: alpha-linoleic acid (ALA), gamma-linoleic acid (GLA) and stearidonic acid (SDA). To make it complete, we have added natural vitamin E. Nutrolin Skin & Coat® is patented in several European countries and the United States.