An old, picturesque farmhouse in northern Germany, a fenced forest and lawn, and a house full of elegant greyhounds are as far from "a kennel" as can be. The dogs greet us at the door, each wanting to be the first one meeting the guests they have never seen and sniffed before. 
Lots of kissing and wagging of tails go on before everyone gets settled on the comfy sofas, chairs and the plush carpets. One of the dogs insists on being a lap dog and climbs on top of Olaf Knauber, Ina's partner. All of a sudden, the dogs are calm and quiet, with the excitement replaced by resting and napping. It is a perfect moment to have a nice cup of coffee on a chilly December day and to get to know how Ina has achieved such success in breeding and showing her dogs.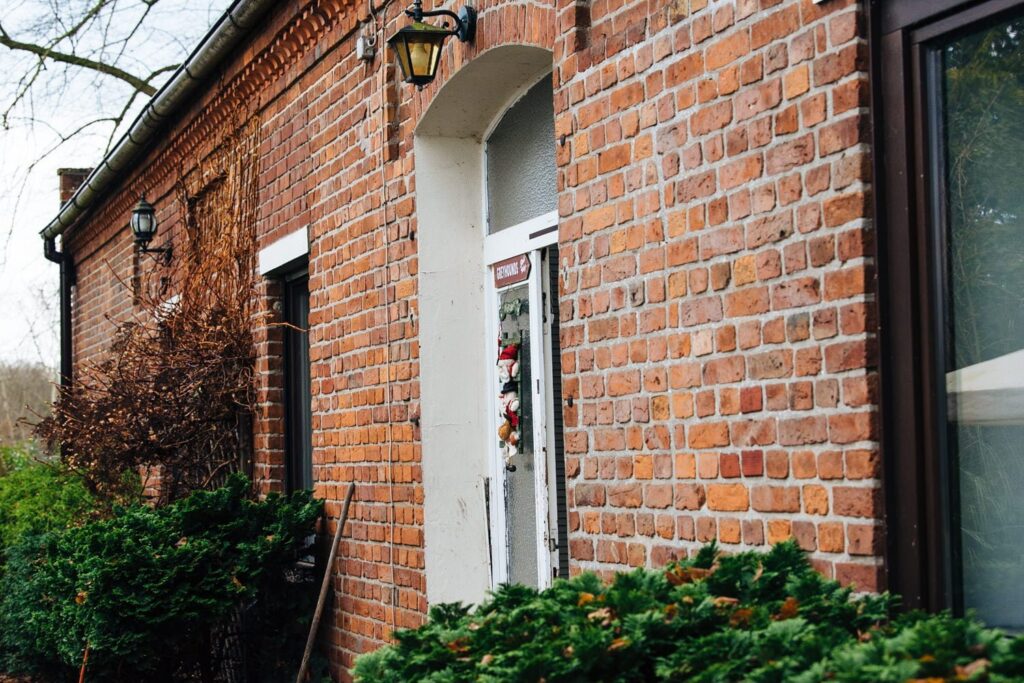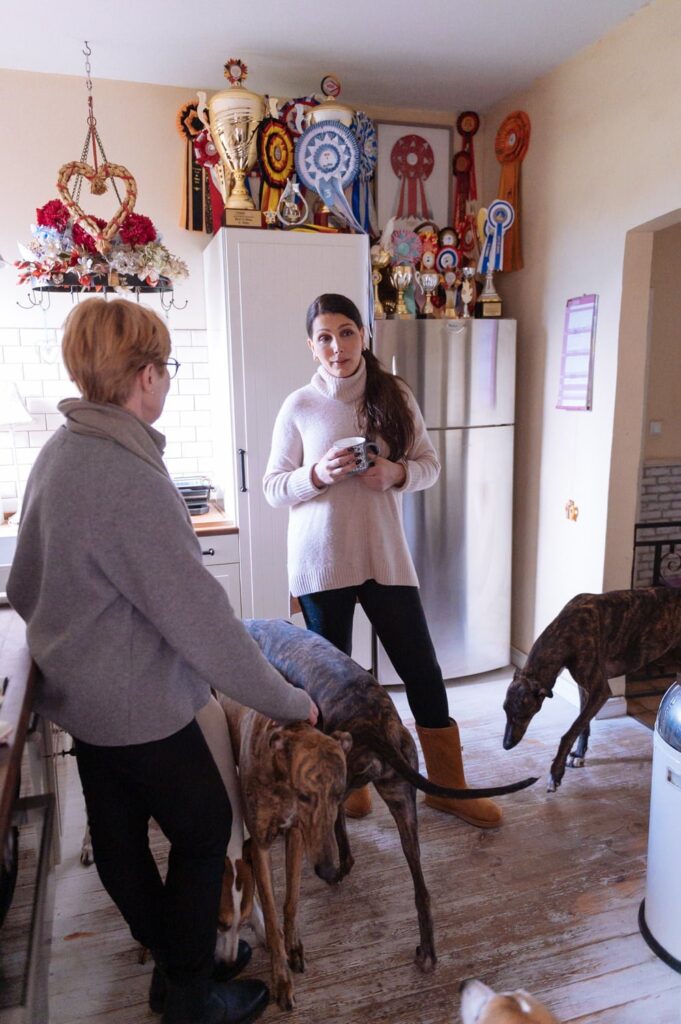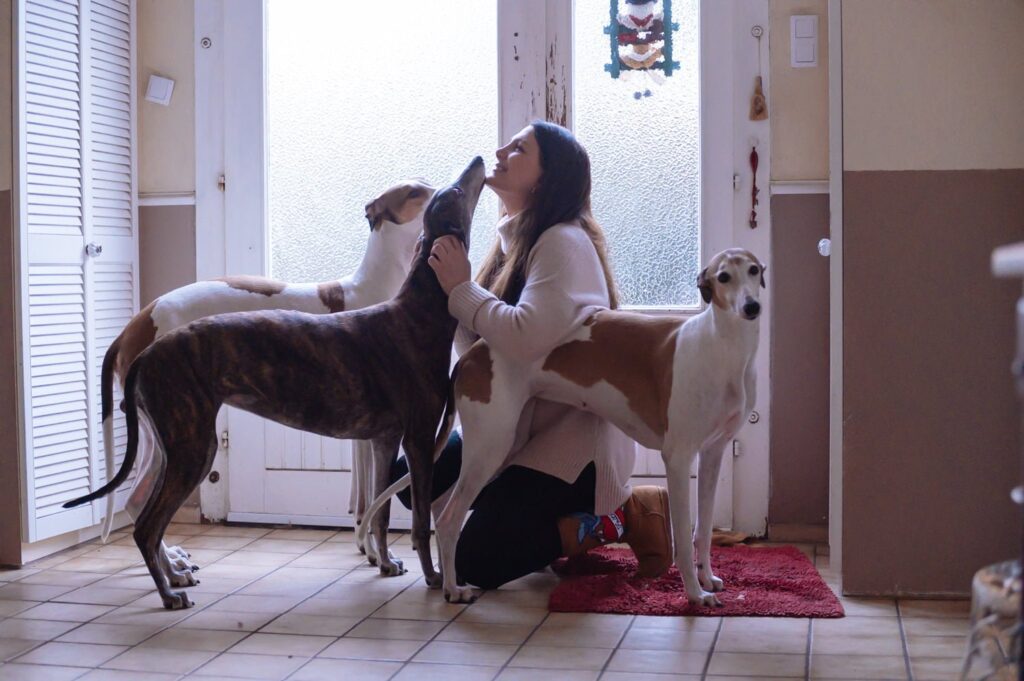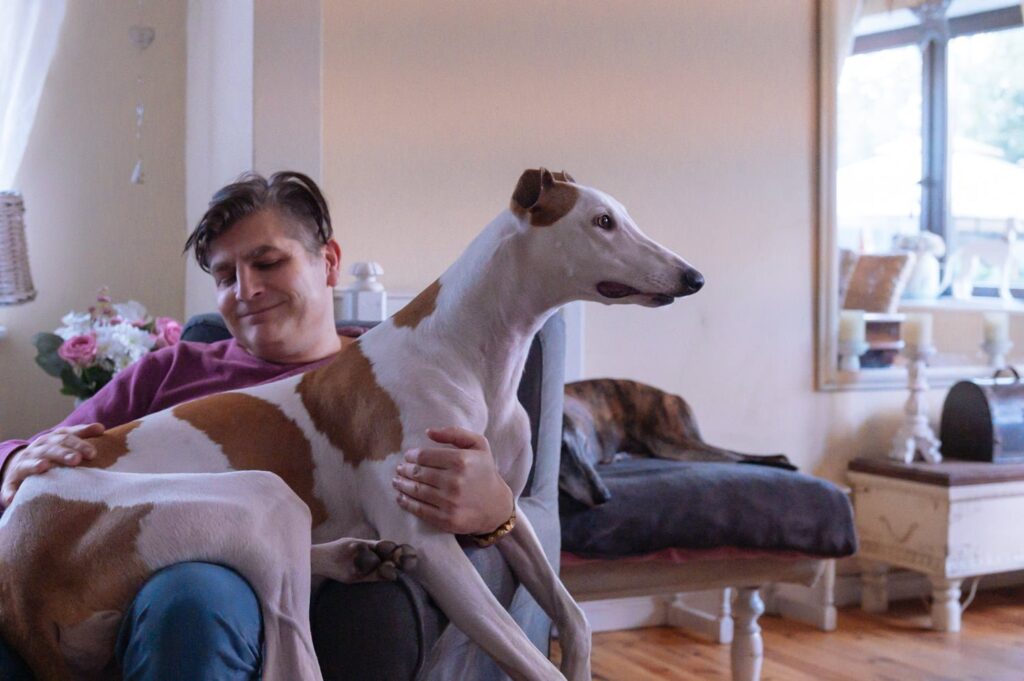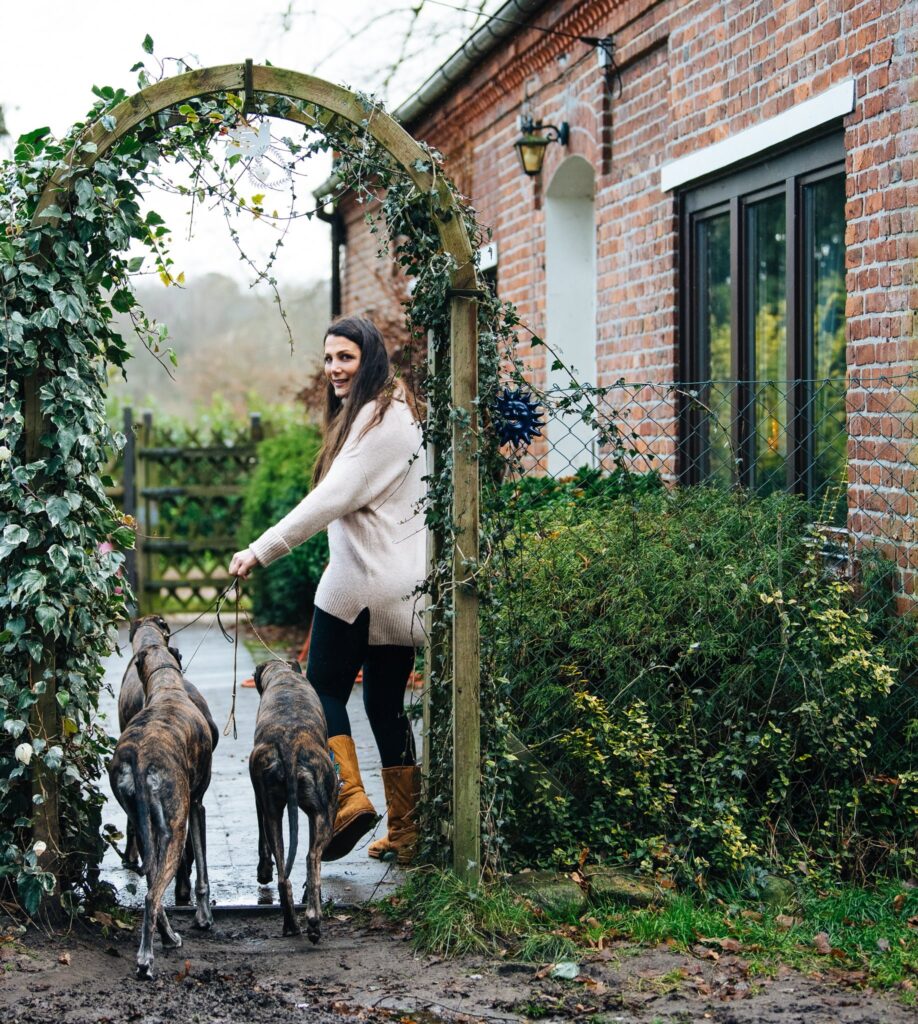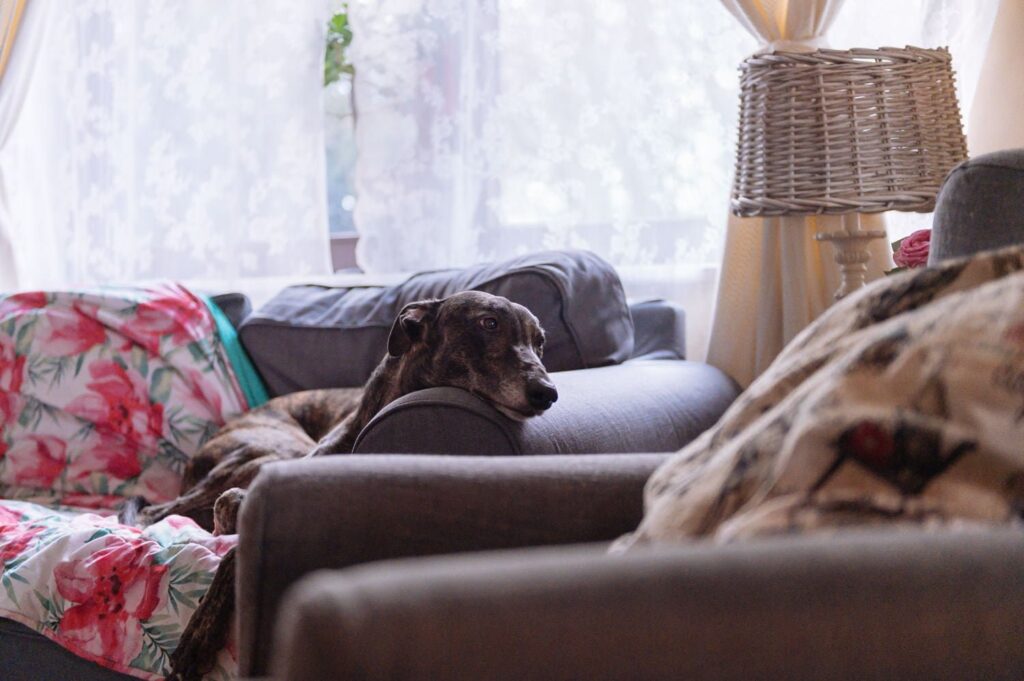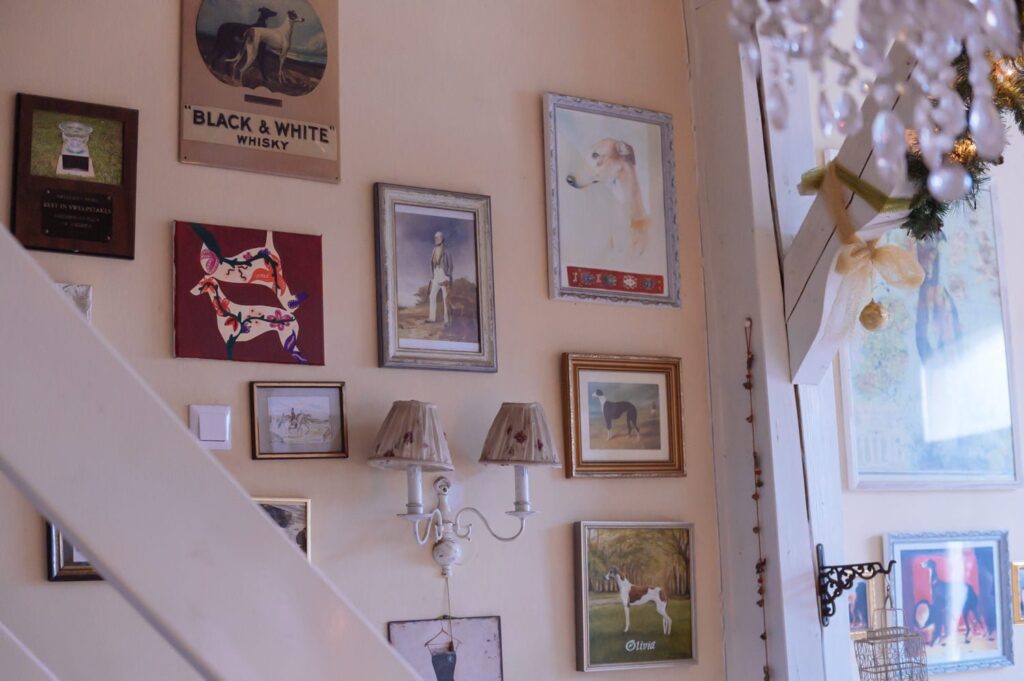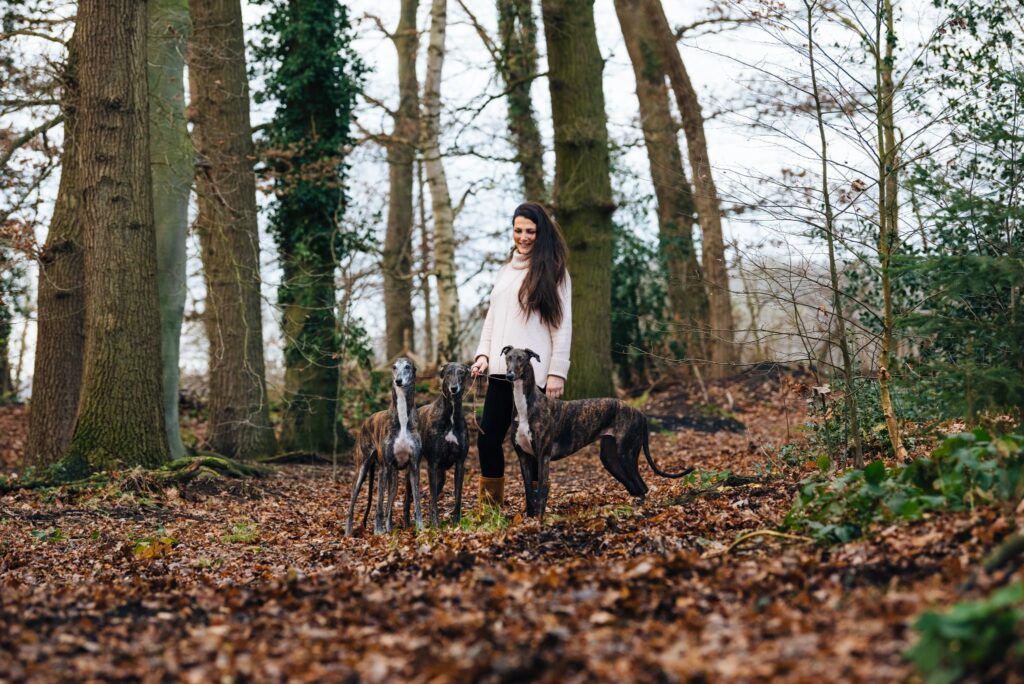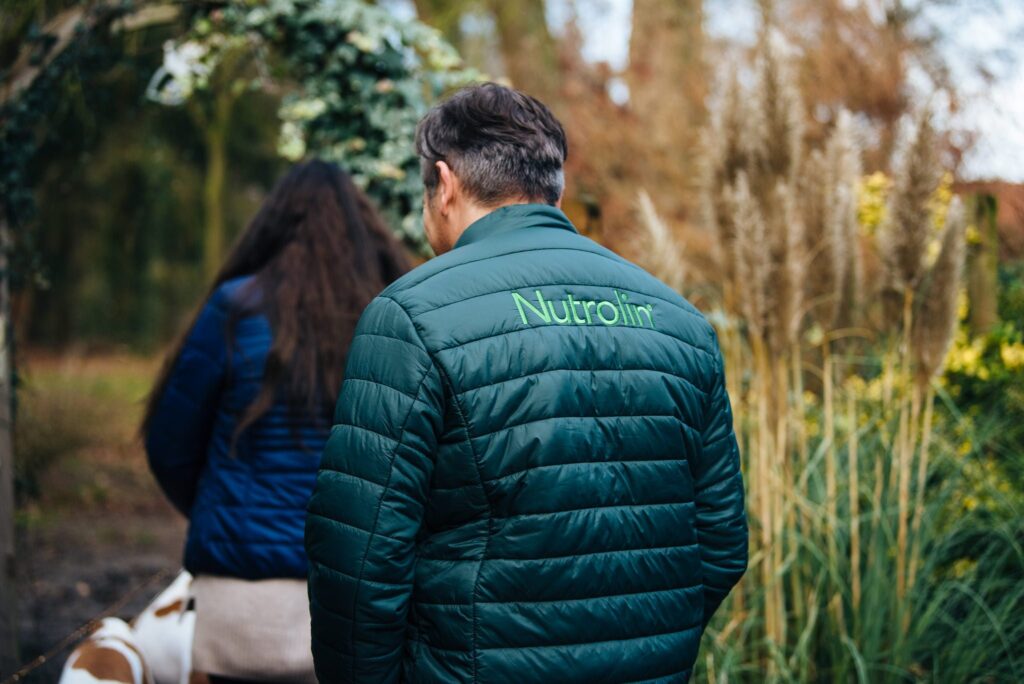 The dream team and 60 greyhound puppies
The greyhound art, photographs and trophies in the home tell the couple to have a long history with this elegant breed. "I grew up with pointers and other hunting dogs which my father bred. But then I got my first greyhound when I was 10 years old, and my heart has belonged to this breed since then – even though I like all dogs a lot", Ina tells us. Olaf's family has had greyhounds for two generations, and he is a show judge. They are clearly a dream team and a match made in heaven. "Different views on breeding? Not really", says Olaf and flashes a big smile.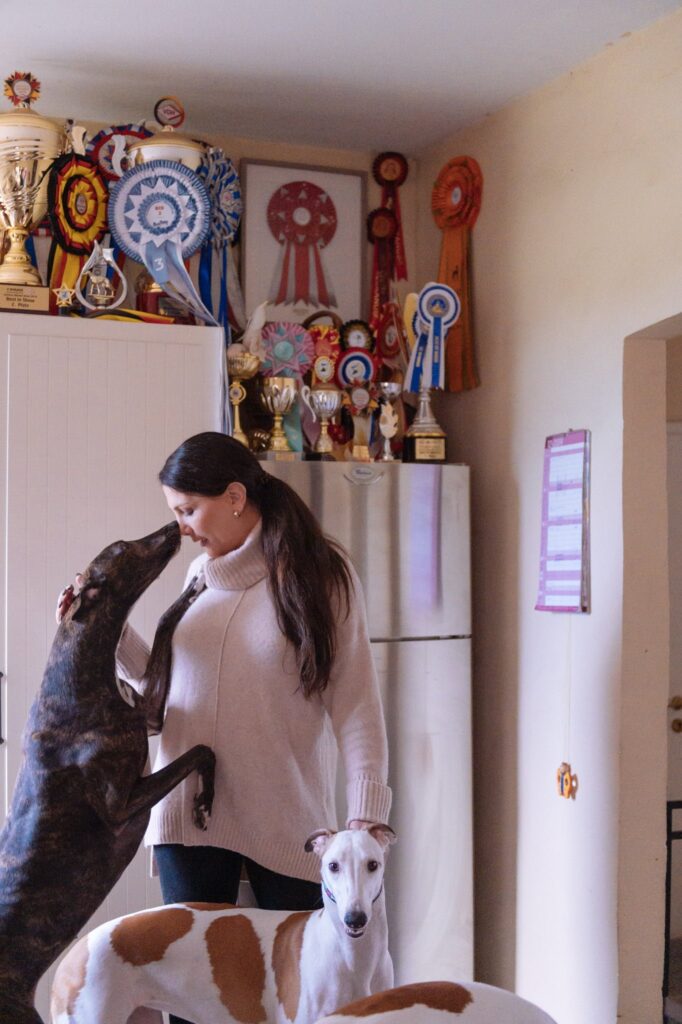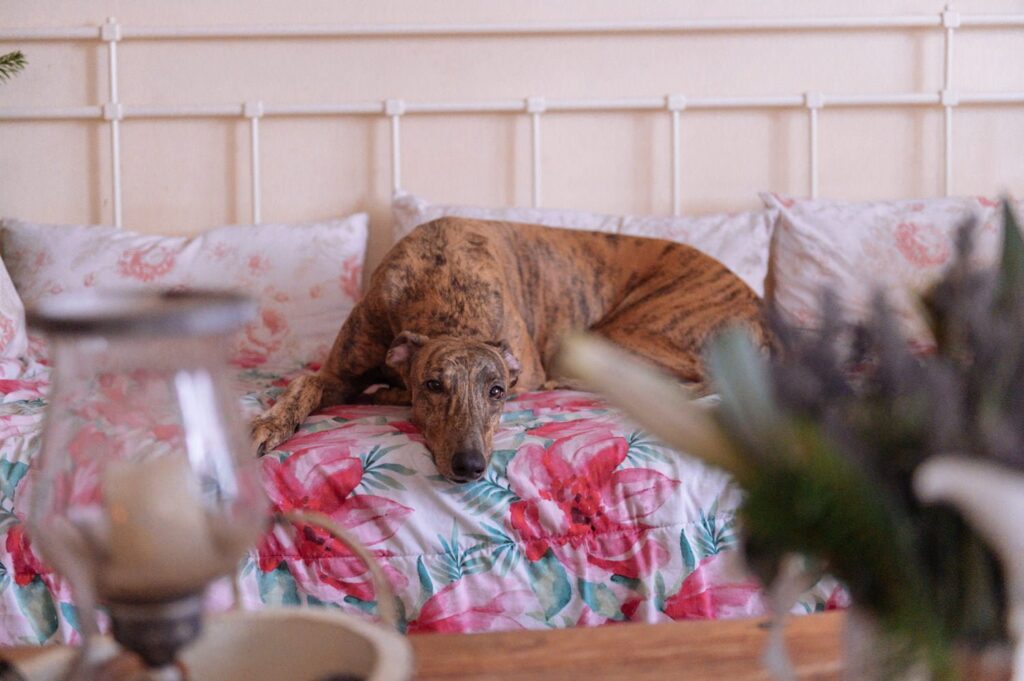 After more than twelve years in fashion modelling for the major designers, Ina decided it was time to settle down and concentrate on greyhounds, shows and breeding. She found this big old 1820's house and made it the home for Ina's Fashion Greyhounds. Five litters and 60 puppies were born in her home, and the puppies have moved to new owners all over the world, as far as South Africa, the USA and Canada. Ina gets a lot of puppy inquiries from people who dream about a beautiful greyhound. She likes to get to know the people first, and she makes sure the person or family shares her values about dogs. The dog should always be a family member first, and showing comes after that. The athletic breed also requires exercise several times a day, seven days a week, to be happy and healthy. The large dogs need balanced nutrition and care. "These are soft, gentle dogs. They deserve the best people", Ina points out.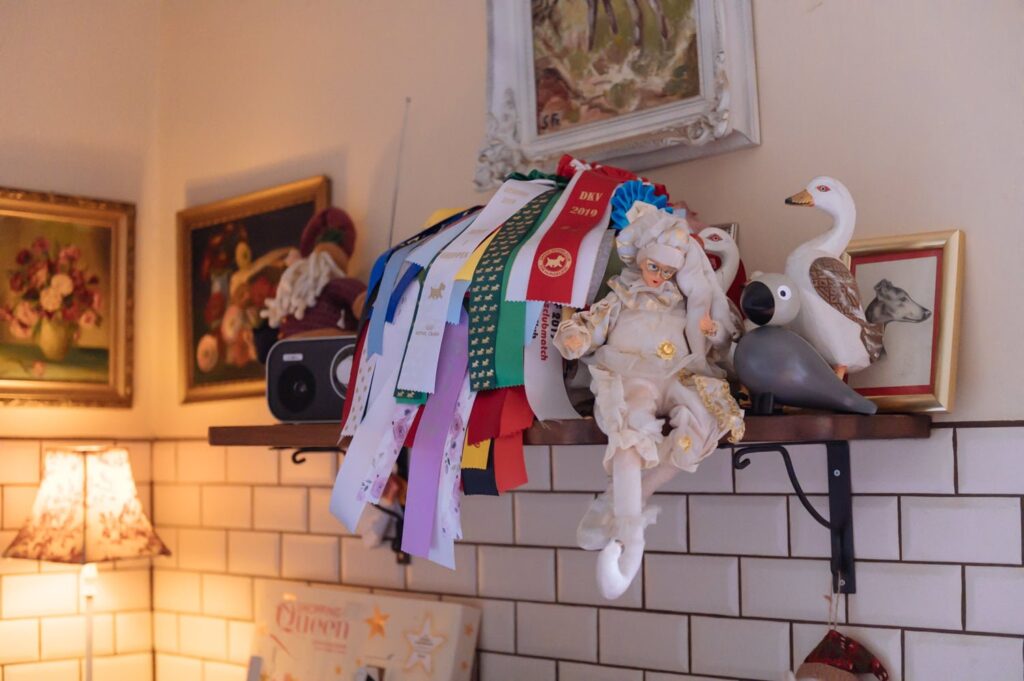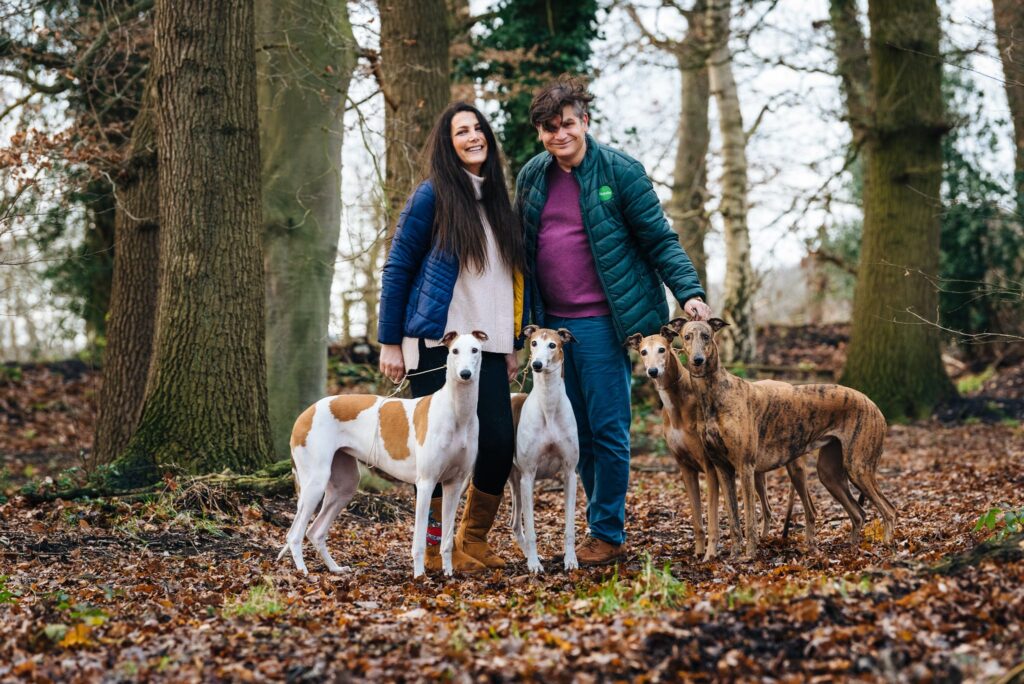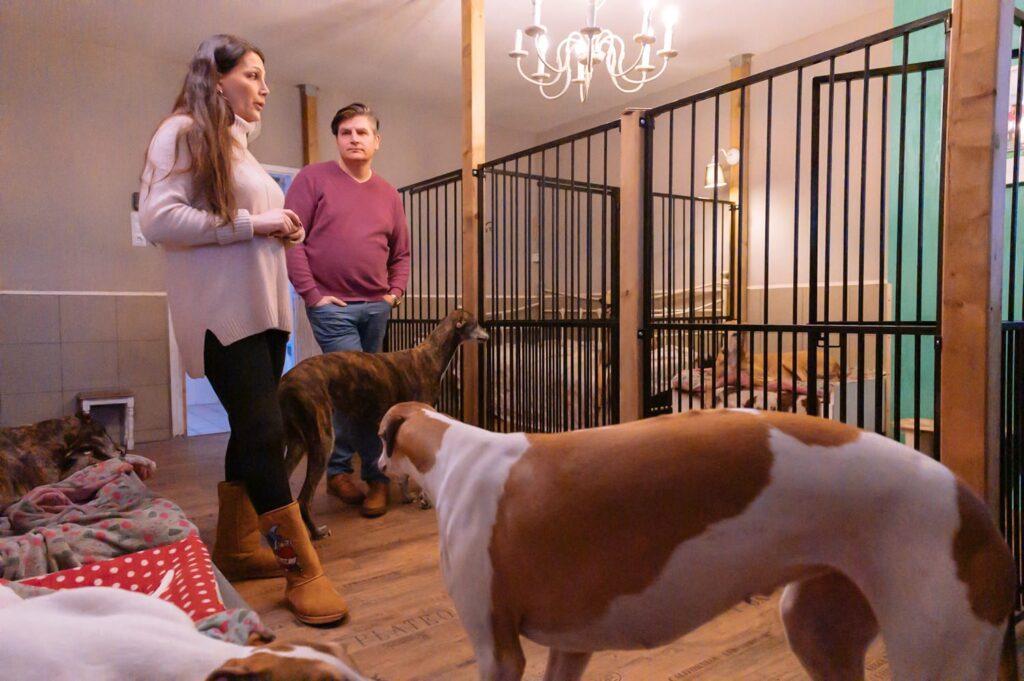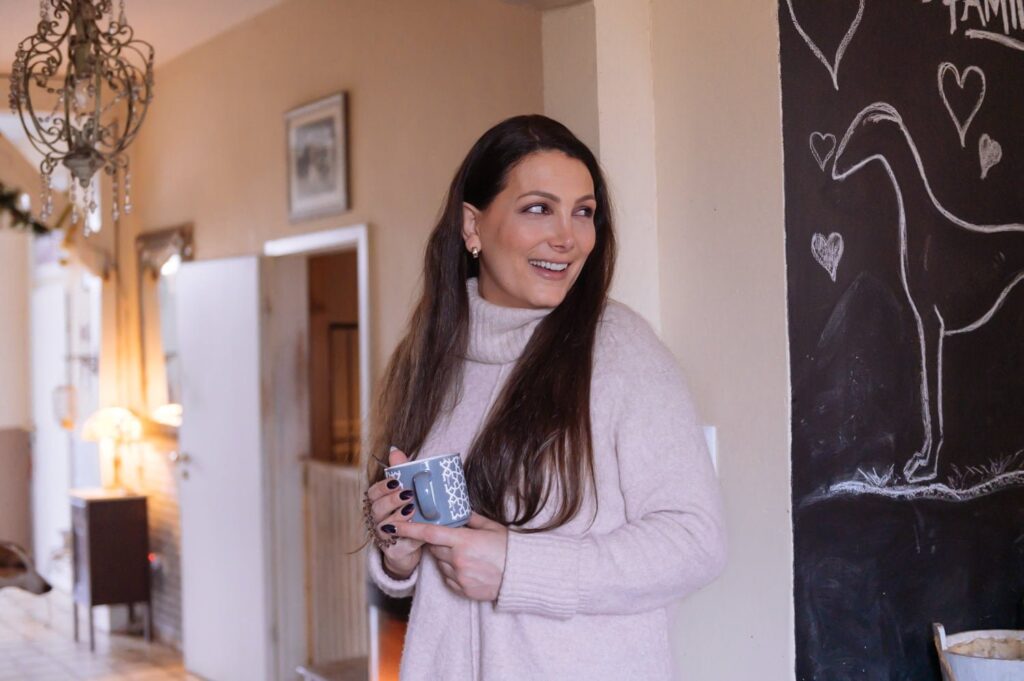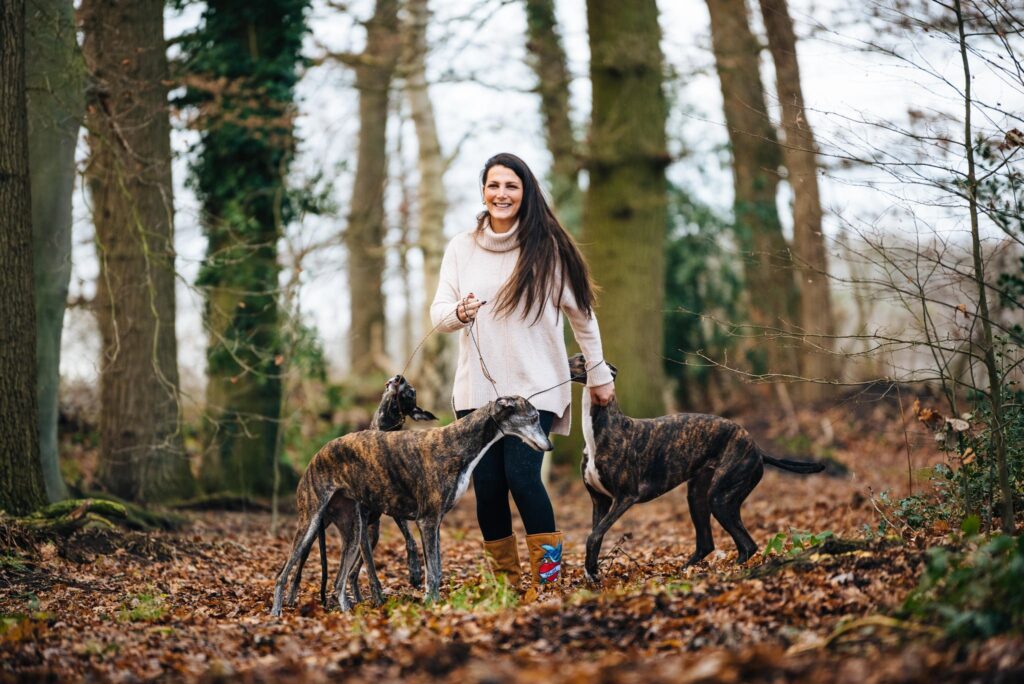 Winning in dog shows follows hard work and passion
Ina's Fashion Greyhounds have indeed been successful everywhere they have entered the show rings. Ina has three generations of Junior World Winners at home, and their pups have had huge success in the world's largest and most prestigious shows, such as Crufts and Westminster.
Ina is following a path dedicated to greyhounds, and she is always grateful to take advice from experienced greyhound enthusiasts. They have helped, trusted and supported her along this journey. Ina has a clear vision and passion for what she wants.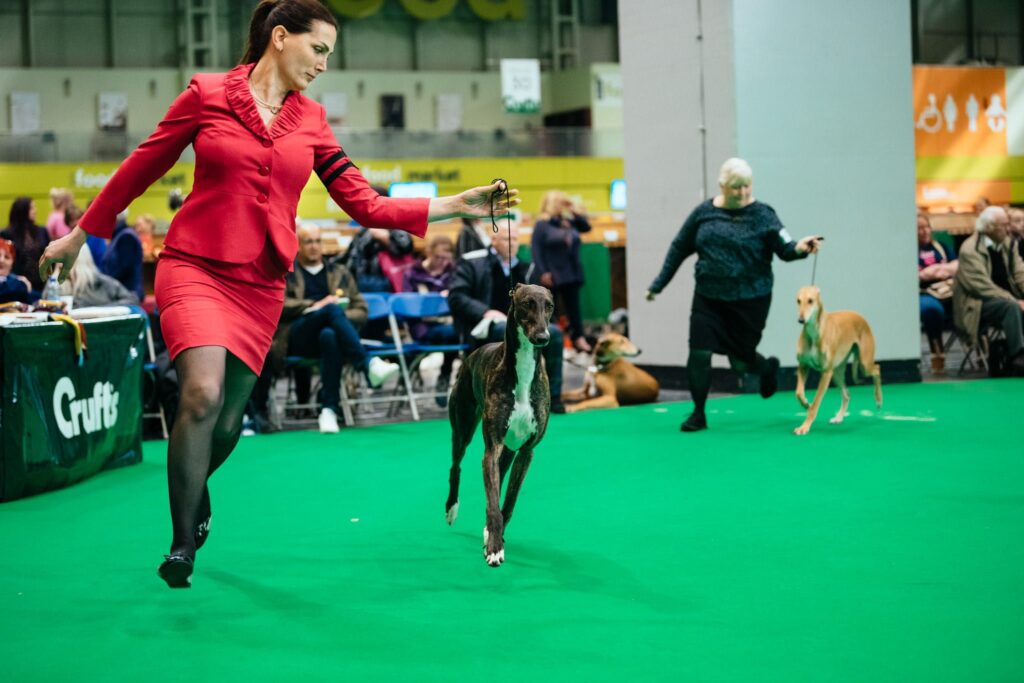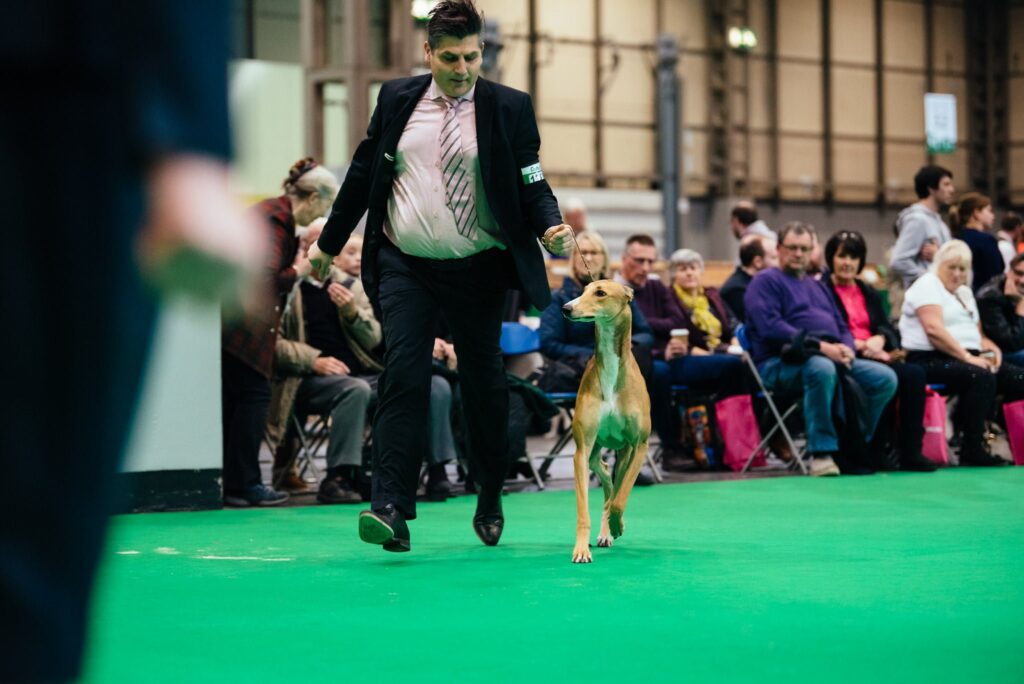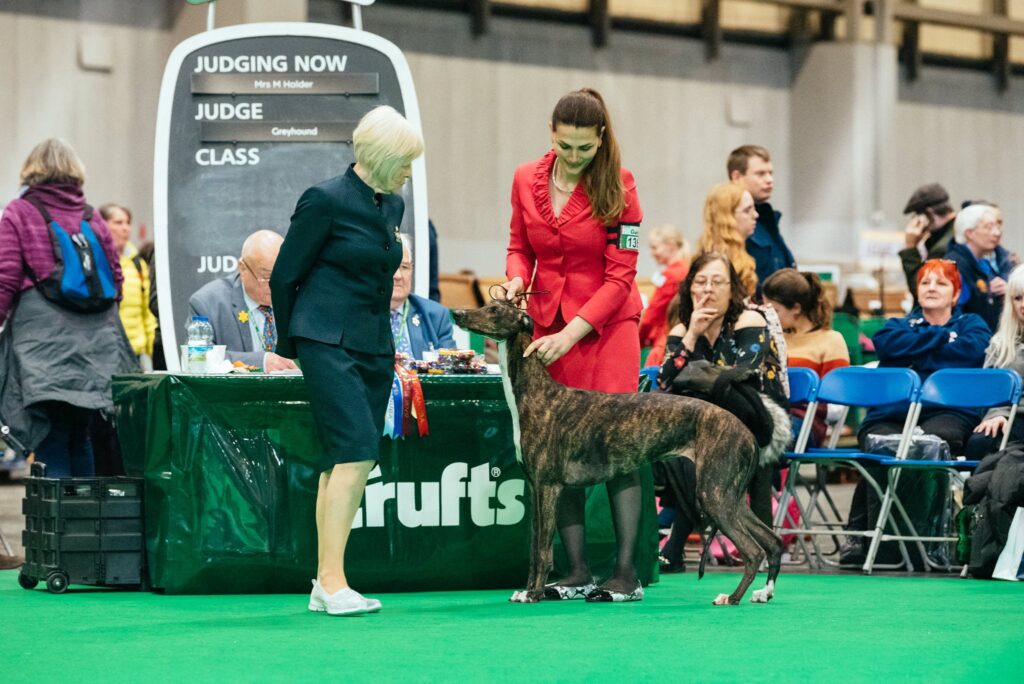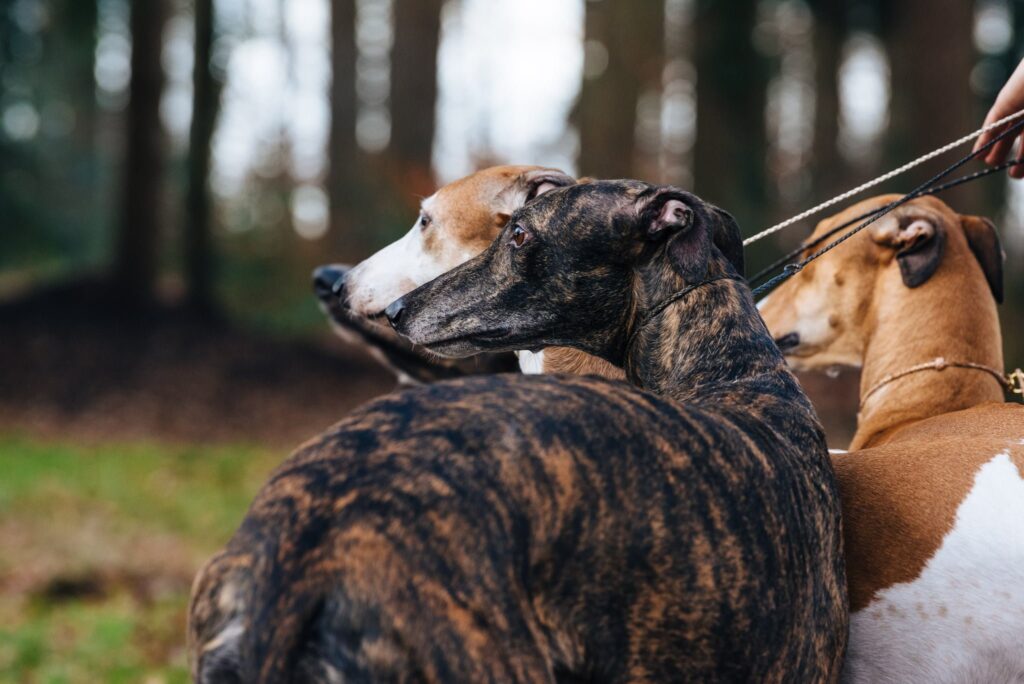 A dog may have beautiful details, but when it comes to looks, it is the general appearance and the characteristic curvy outline that defines the breed. It just screams greyhound. Ina also mentions that the appearance of the breed is written in the Greyhound Standard.  "Strongly built, upstanding, of generous proportions, muscular power and symmetrical formation, with long head and neck, clean well laid shoulders, deep chest, capacious body, slightly arched loin, powerful quarters, sound legs and feet, and a suppleness of limb, which emphasize in a marked degree its distinctive type and quality."
"It is apparent what a greyhound should look like", she says.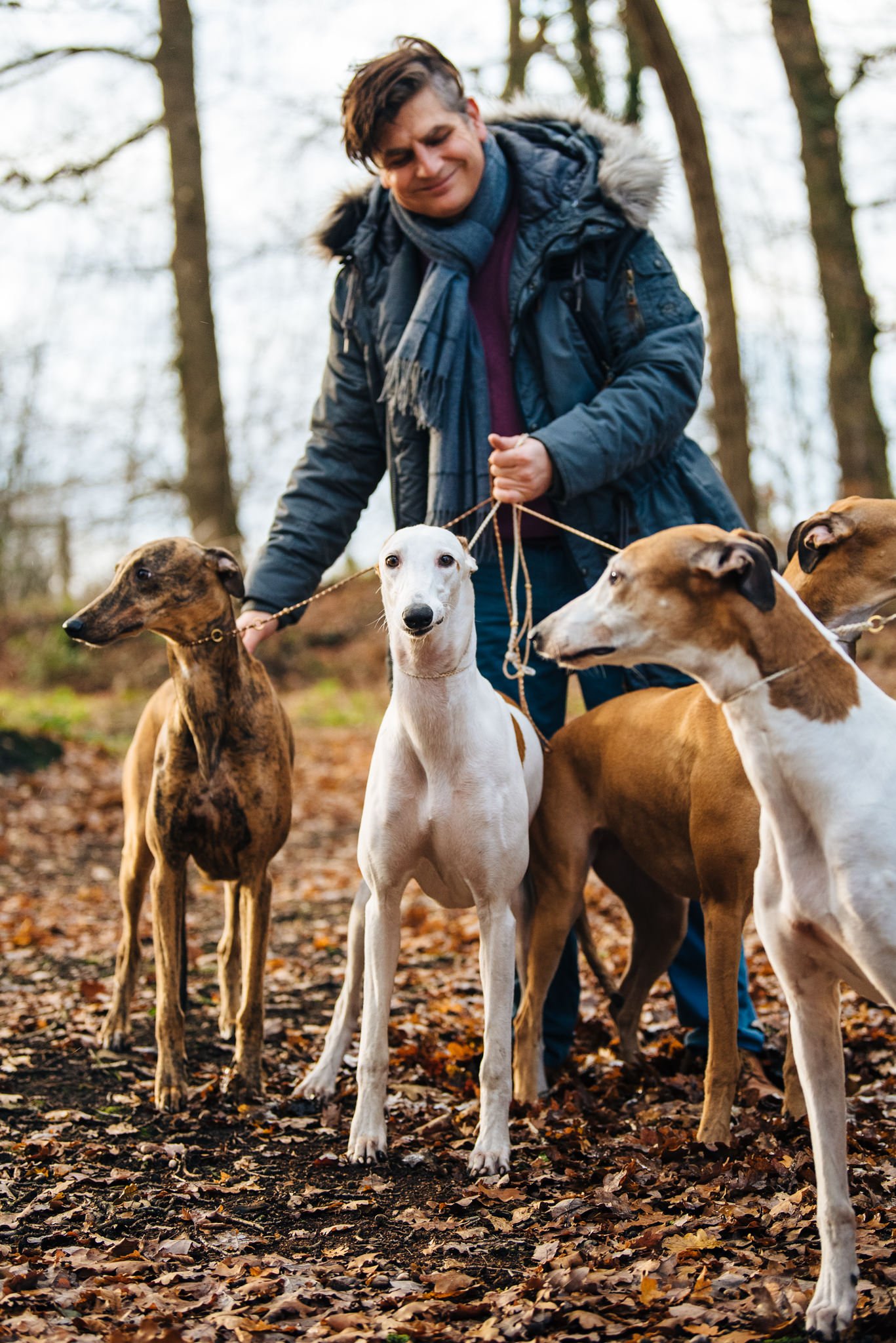 Beauty on the inside and outside
Ina and Olaf have often heard that the best showgirls are not always the best brood bitches. "I haven't experienced this. And what matters the most at the end of the day, is the dog's health and temperament. Greyhounds should be friendly and confident, Ina says. And next to her on the sofa lies Aya, a beautiful young bitch. "She is very close to my ideal greyhound, probably one of the best I have bred so far. I adore all my fur babies, the ones living with their own people and the ones living in this house", she laughs.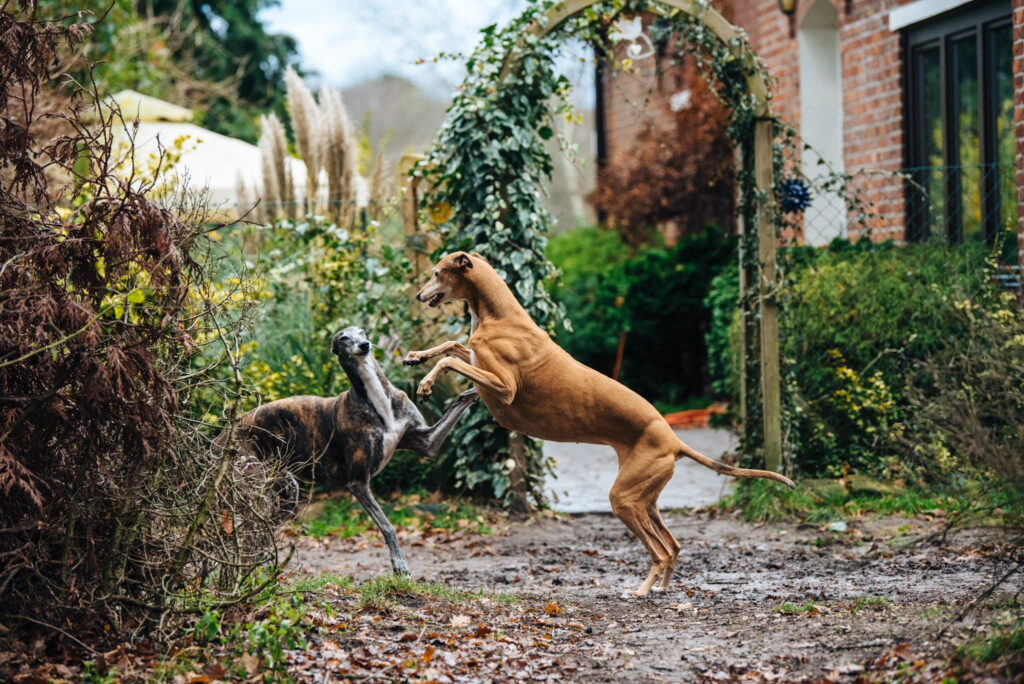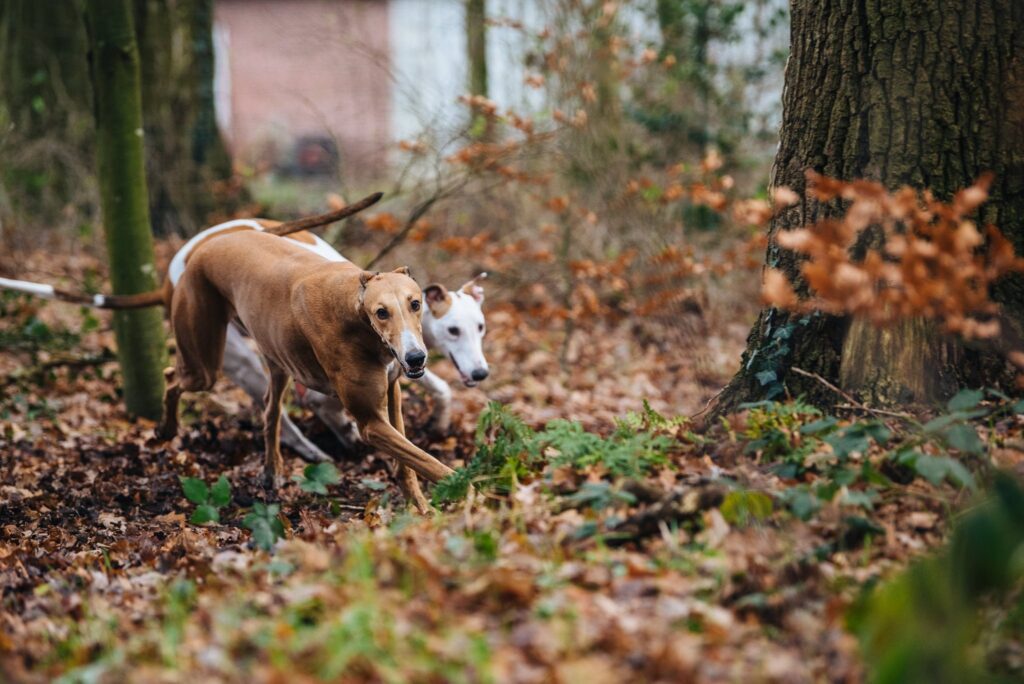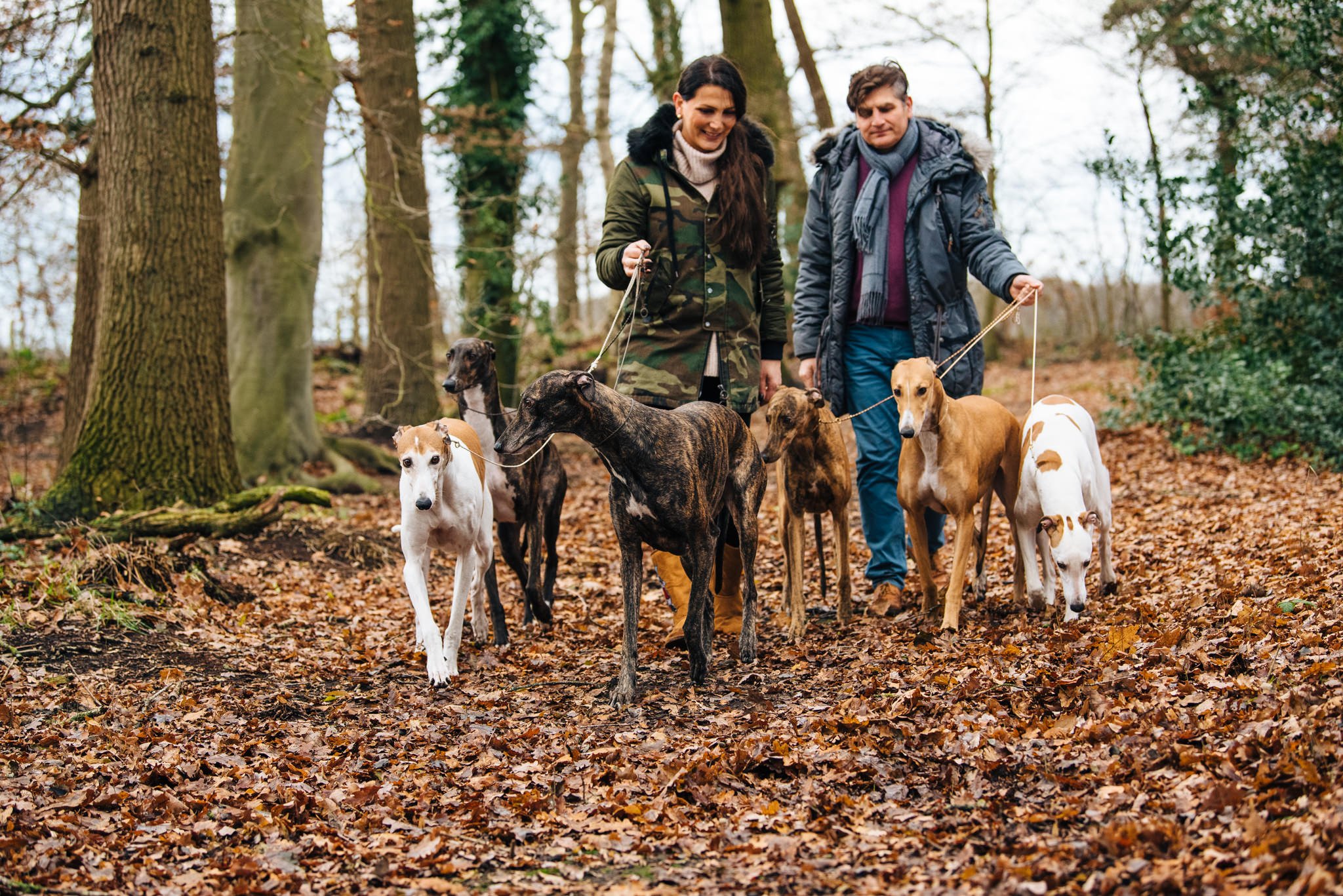 A TIP
If a dog takes both Nutrolin® SKIN & COAT and one of the other Nutrolin® products, we recommend to give one product in the morning and the other in the evening. This way, the dog gets the full benefit from both.