Laura may only be 18 years old, but she is already a veteran in dog hobbies. The energetic high school student speaks German fluently, and she has joined Nutrolin's journey to becoming a truly international brand. Laura helps our German-speaking customers when they have questions about Nutrolin products.
Our international online store at Nutrolin.com and the Facebook community Nutrolin, which has grown to its side, serve customers in English, German and French. Our Swedish customers enjoy shopping at the Swedish store www.nutrolin.se and have lively discussions in the Facebook group Nutrolin Sverige. Click the Facebook links and take a look at what they are talking about.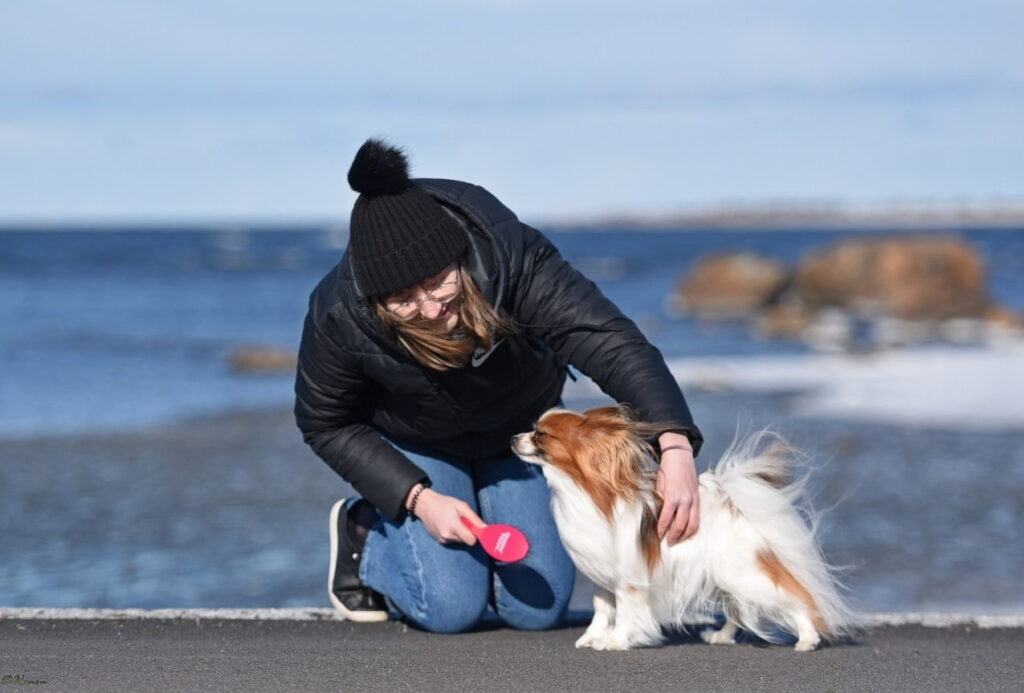 Welcome to the team, Laura. Let the young dog lover tell the story of how she grew up into the dog world.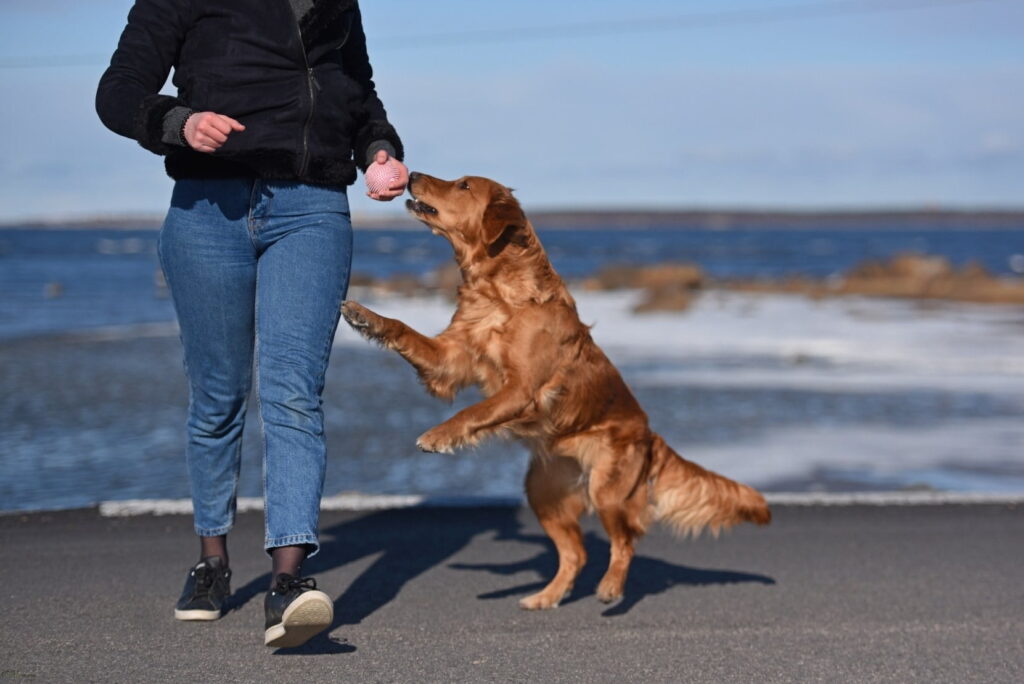 "I was born into a dog enthusiast family in Austria on 2002. We lived in the beautiful town of Sieversdorf with wonderfully varied walking and hiking terrains. My parents raised Dogo Argentinos in my home at the time, and we also had Papillons as the big dogs' little buddies. I spent my entire childhood in the middle of dogs. The puppy box was my favourite place, and my mother has told me that it took quite a bit of negotiating to have me leave my furry friends there. Sometimes I curled up and slept in the middle of the puppies."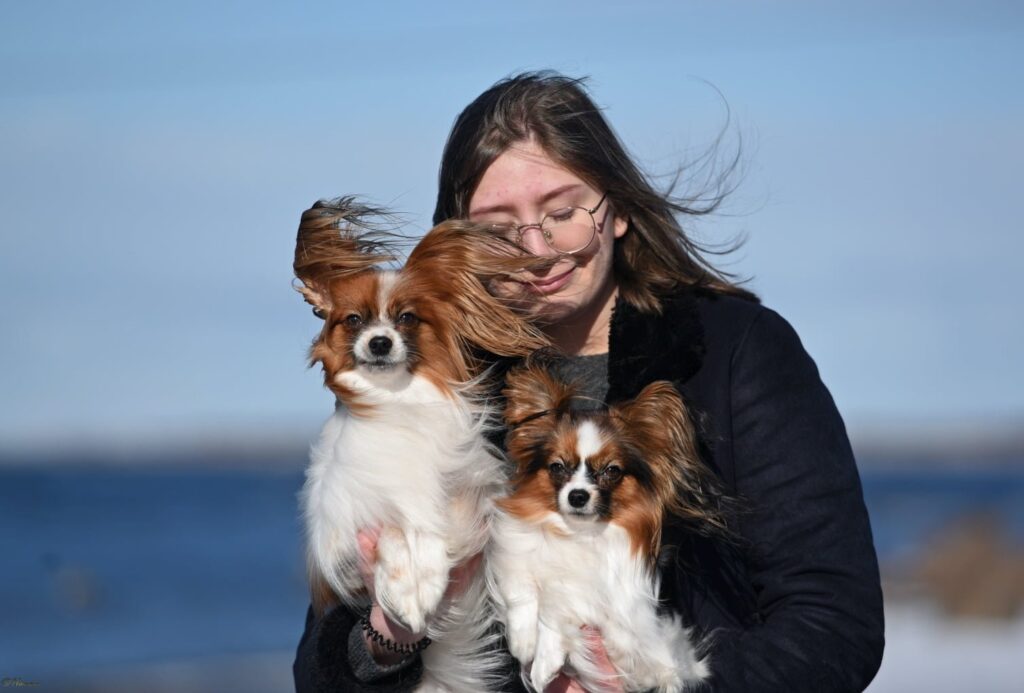 "My siblings and I were taught at an early stage how to behave with animals and how they should be treated. The love for dogs and just about all animals has been a part of me since I was little. There hasn't been a moment that our family hasn't been accompanied by a dog or several of them, so I could not even imagine life without dogs. They are family members and as dear as the people in the family."
My mother loved going to dog shows as well as her other dog hobbies and took me with her when I was still in the baby carriage.
I have been told that I happily fell asleep in the shows on the edge of the ring, even with all the hustle and bustle around. As soon as my feet carried me, I ran with our dogs in the yard or played in the puppies' playpen.
Our story continues …"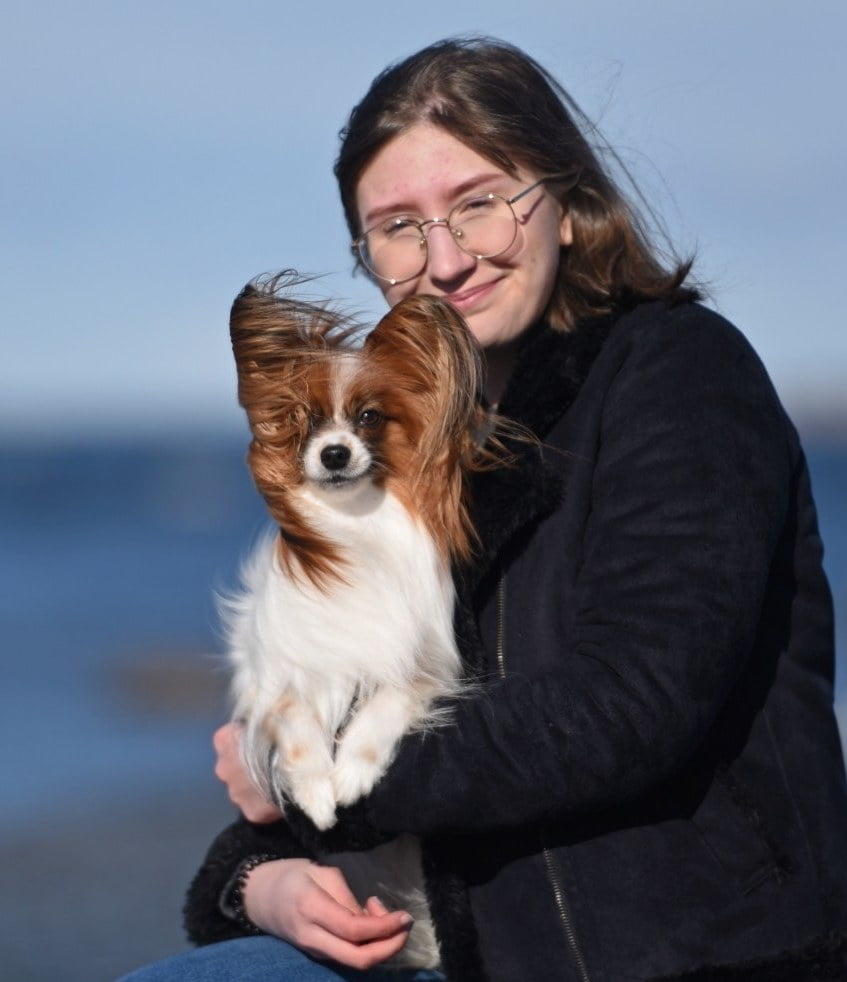 Pictures: Hansu Laitala