Alison, or Ali, as her friends call her, has three fox red Labradors and a cat, Alfie, who has trained generations of dogs (and has done a great job). – Alfie is a ragdoll cross with a chinchilla and a bit of something else. I got him when he was ten weeks old from one of our farmers. I chose him as the kitten oozed character (he bit me when I picked him up!), and I knew this little one was for me. I had a border terrier at the time and needed a cat that could stand his ground, and he sure did. Alfie loved playing chase in the house with the border terrier to the point he would jump on her back and pin her to the ground! He is now a grand old age of 18 with many health conditions. However, he still is in charge of my current dogs, three fox red Labradors, Ali tells about her furry family members.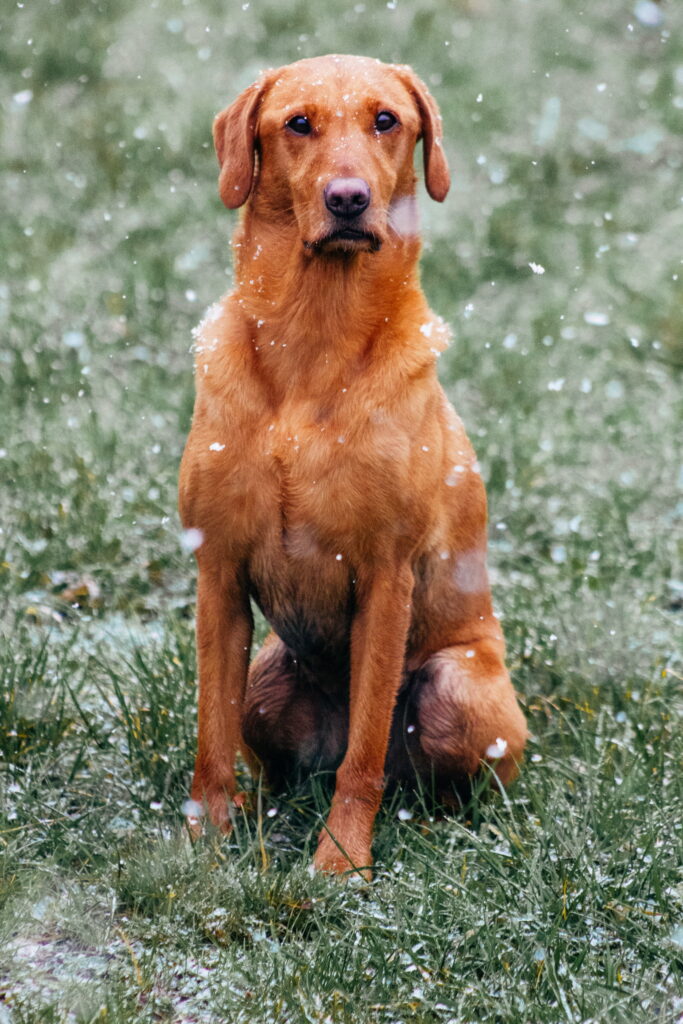 Leaf is Ali´s first Fox Red Labrador.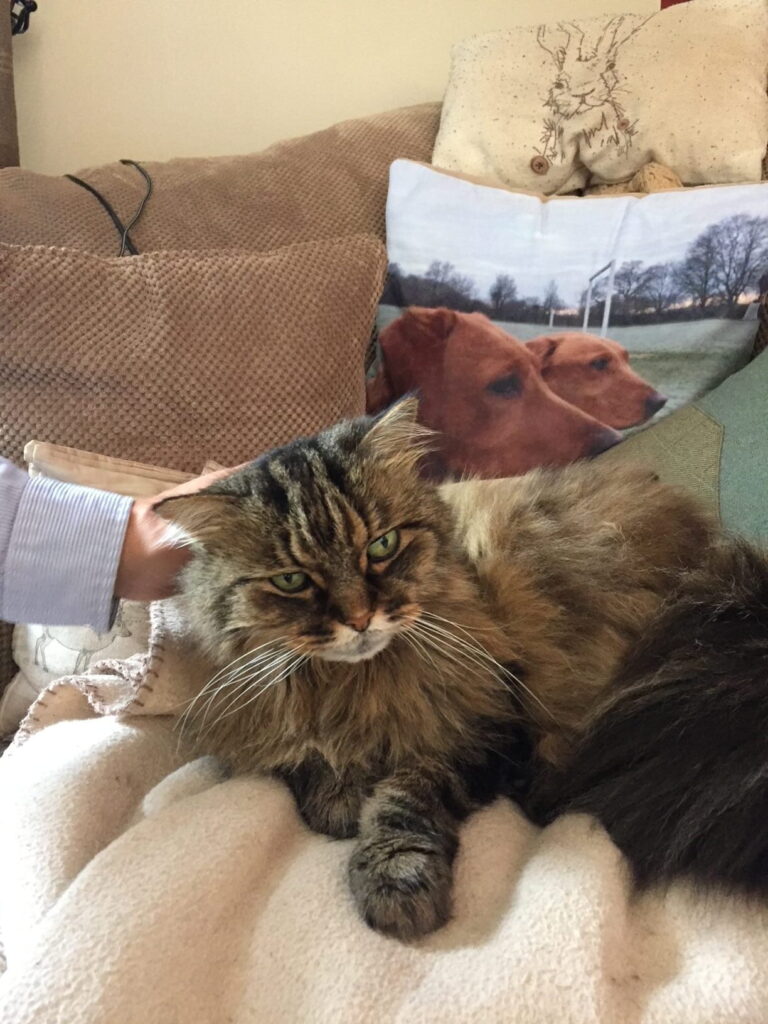 Alfie, now 18, has trained generations of dogs (and has done a great job).
Leaf was Ali's first Fox Red. – I decided to get her as I wanted a dog that I could do more gun dog work with (border terriers were not an appropriate breed to pick up large pheasants!). I wanted an athletic breed of dog, so I was thinking along the lines of a Pointer or Vizsla. However, after some research, these breeds would not suit my lifestyle, coping with being left alone whilst I was at work. That's when I started looking at the active type Labrador, which is generally lighter in frame. I did not want the usual black or yellow dog but something a little different. Fox red colouring in labs was not popular at the time, and I thought that this breed and colour would be a good compromise for my family and me. Ali and her family live in Ross-on-Wye, a beautiful small town in Herefordshire, England.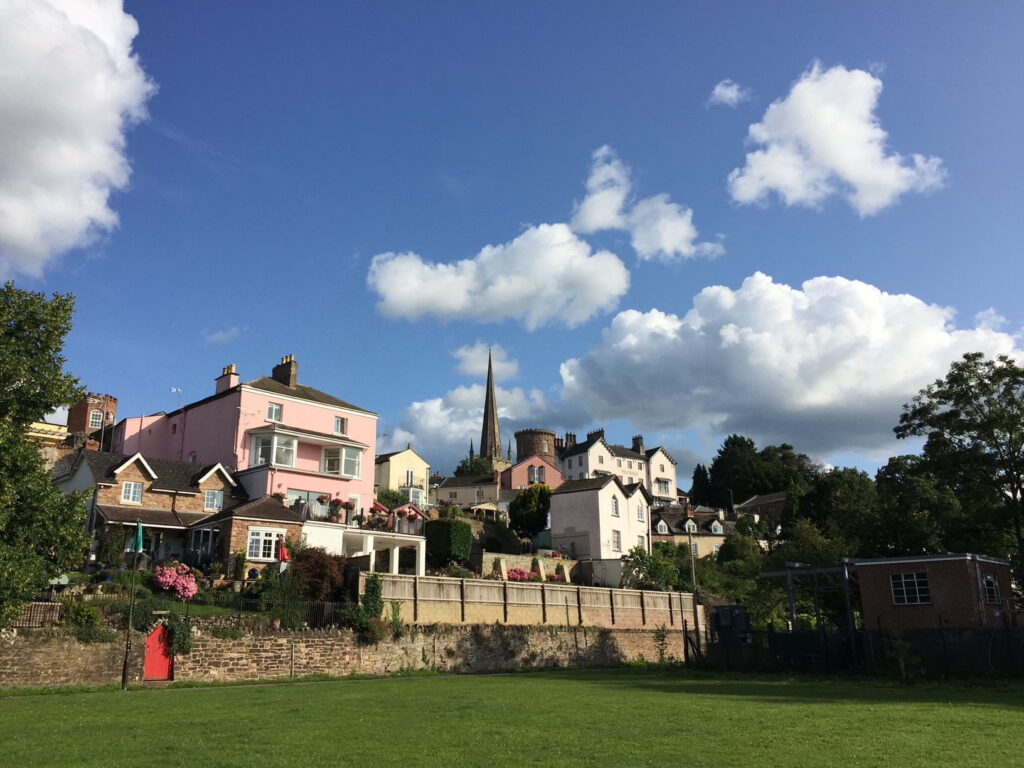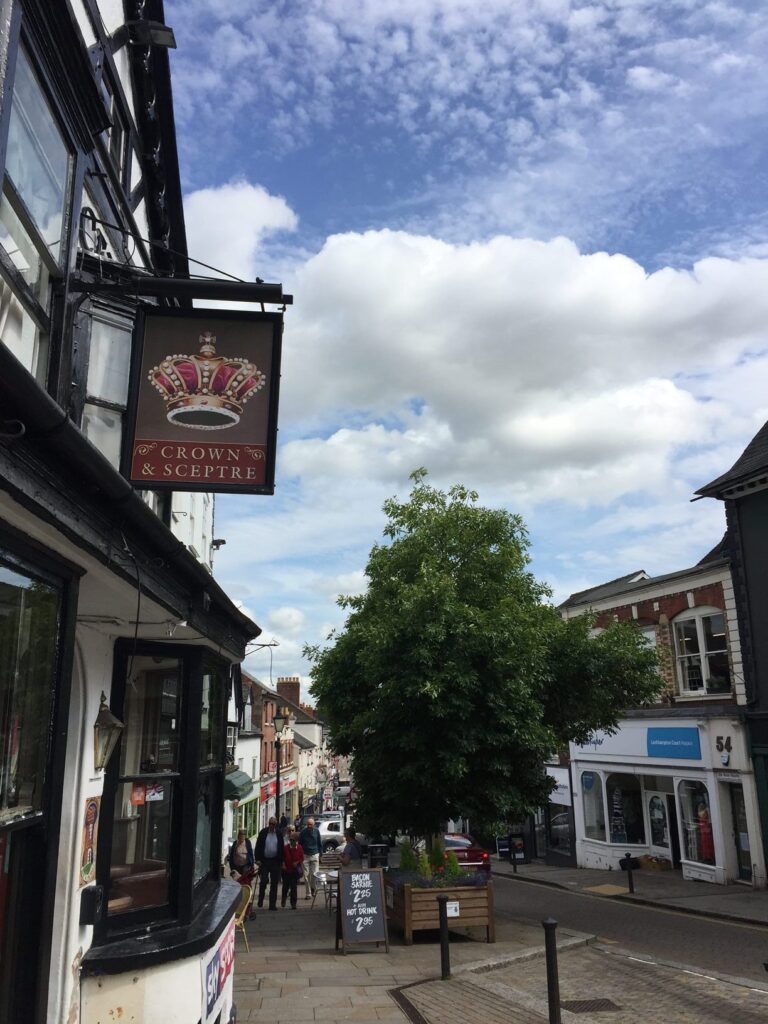 Ross-on-Wye is a beautiful small town in Herefordshire, England.

Leaf, Fern and Berry keep Ali busy
When I was a little girl, my grandparents had a fox red Labrador. I was besotted with her, making the decision even easier to get my first fox red Labrador. If only my grandparents could see them all now!
Leaf is a very biddable girl who wants to please every minute of the day. She would do anything for her family. She is an amazing working dog (of course, I am biased). She tries her best with anything I set her to, including snoozing on a Sunday afternoon on the sofa.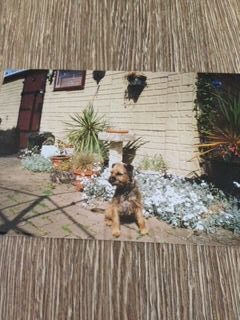 Fern came along shortly after I lost my border terrier Nel, and oddly they had similar characters. Fern is very independent and has taught me that not all Labradors are biddable. Fern is the best cuddling partner you could ever wish for. Her two most favourite things are hunting and cuddling. I got Fern specifically to breed from. My word has she produced some wonderful and intelligent puppies, one of which I kept. One of them moved to Finland to live with Anna-Liisa and Mikko, the founders of Nutrolin. Fern has put her dating days behind her to concentrate on what she loves most in life!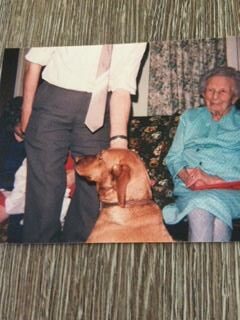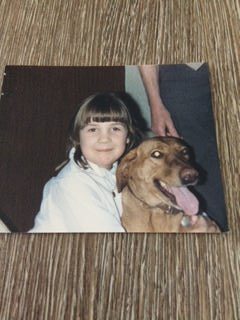 When Ali was a little girl, her grandparents had a fox red Labrador. She was besotted with her, making the decision even easier to get her first fox red Labrador.
Nutrolin® Skin & Coat
Beautiful, shiny coat, less shedding, healthy skin and durable paw pads.
Shop now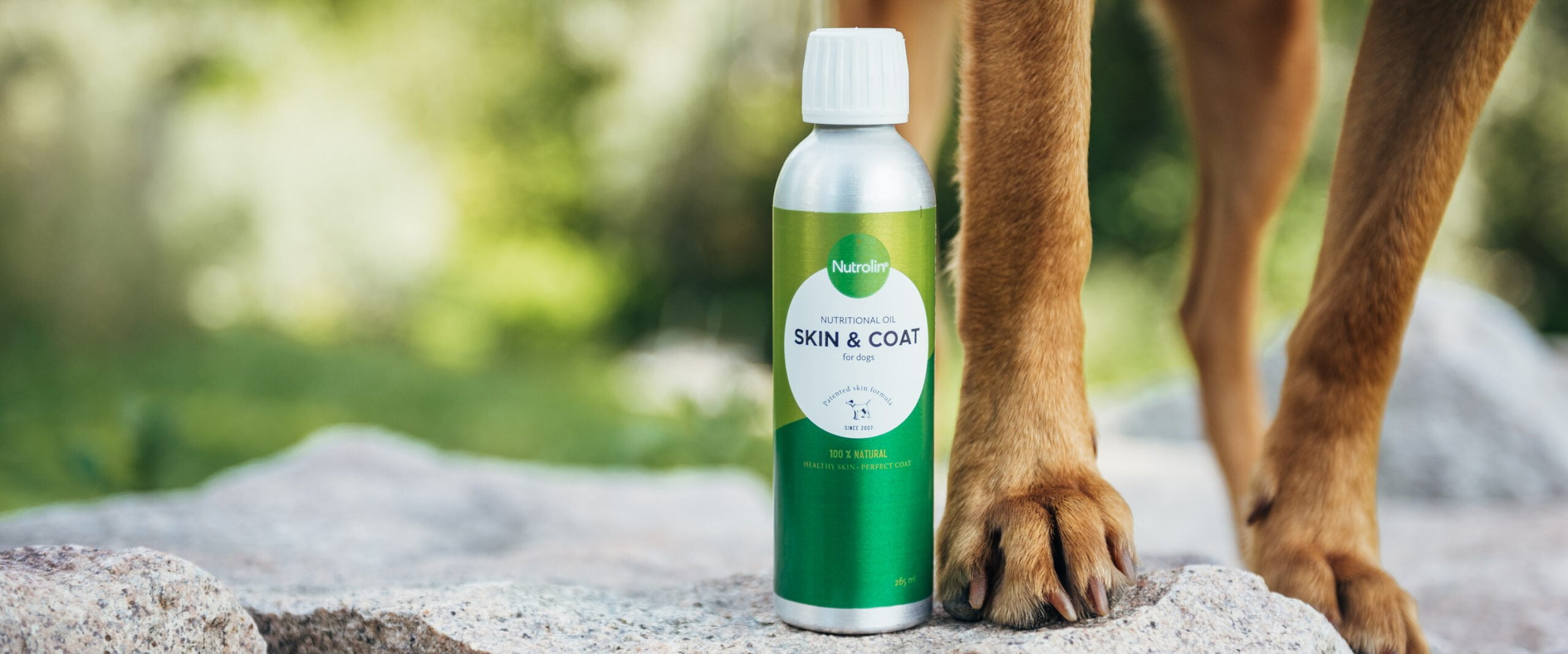 Berry, Fern's daughter, came into our lives in early December 2020. Since then, she has been character taking on her mother's fine looks and her father's ears! Berry will be my competition dog, taking on the challenge of working tests and maybe field trials. I am hopeful that I will be able to breed from her if her health tests are up to scratch. There is not much else to say about Berry apart from that she is currently perfect in every way!
The show type and working type Labrador, and how Ali became a breeder
In general, Labradors of all shapes and sizes enjoy retrieving. – I suppose it is deep down in their genes. But there is a difference in the show type and the working type and not the obvious outward appearance but their character. I find that the show type is generally more sudatory than the working type's keenness, Ali explains.
Ali first explored the possibilities of breeding border terriers when she had Nellie. Unfortunately, she had an undershot jaw, making her not suitable for breeding. – As I started my degree, I wasn't in the correct position to breed from Leaf, and our house was not properly set up. That's where I bought my second Labrador, Fern.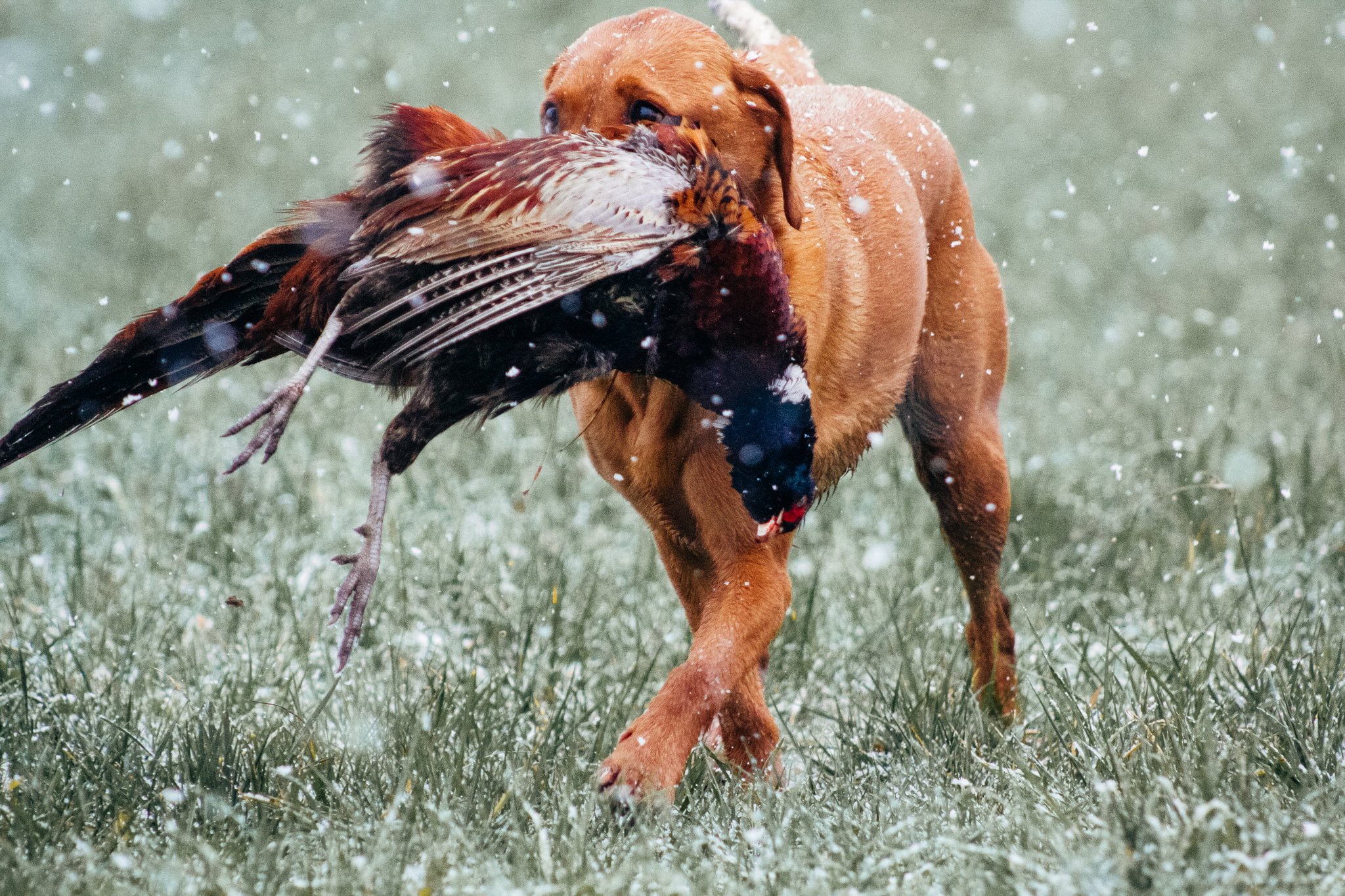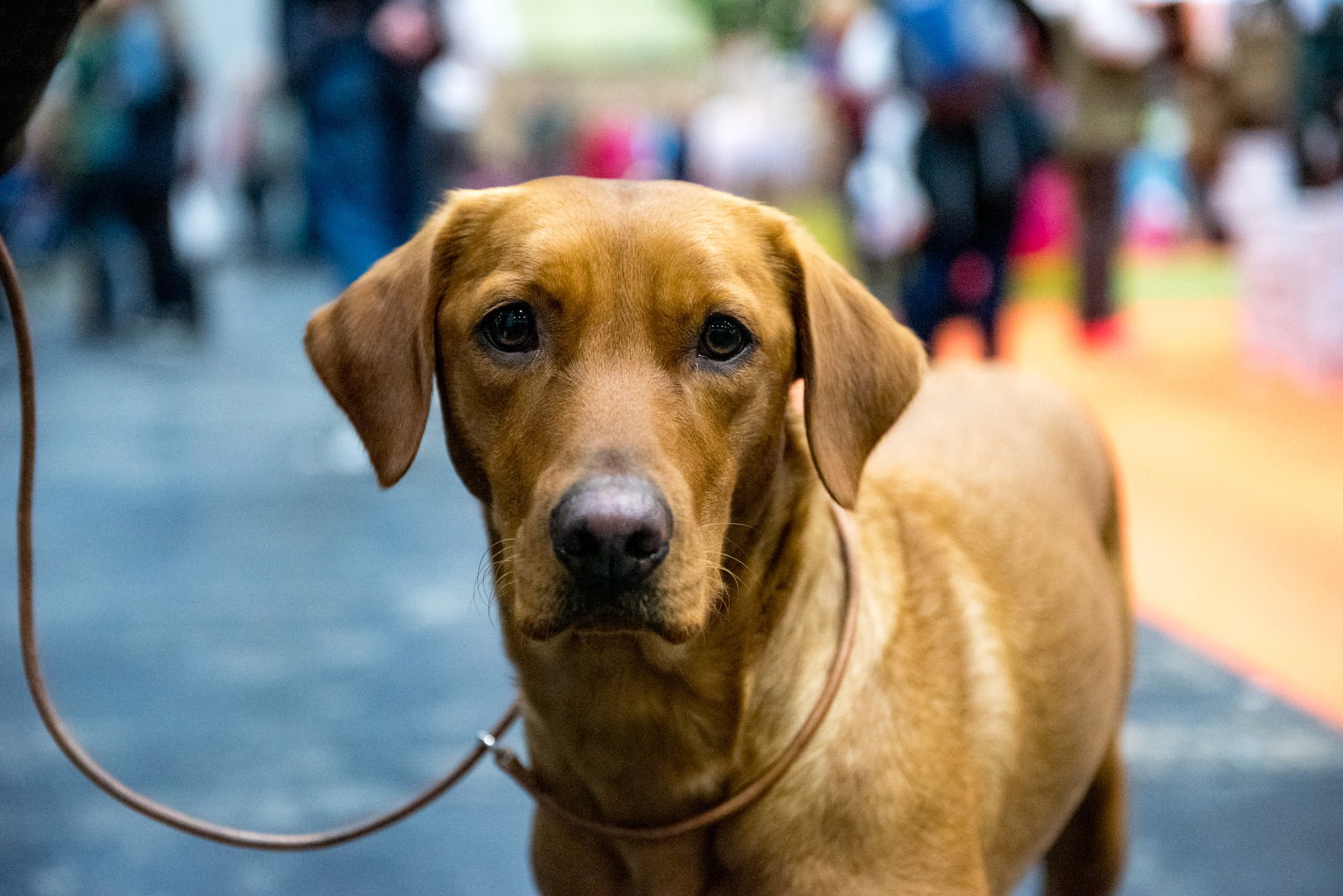 Fern is Alison's second Fox Red Labrador.
The bit about breeding that Ali enjoys the most is the pregnancy and the whelping. She is fascinated by the science of the body and its processes to create life. However, the most challenging part of breeding is when the puppies reach about six weeks old. – They are a handful from this age. The litter that I have recently bred has been challenging in other ways; the pandemic meant that I could not have people around the house to come and see their puppies. Therefore the pups have missed out on learning about social skills with other humans. I have had to help all the puppy owners in different safe ways to socialise their puppies with people.
Alison and her young puppy Berry have sat outside supermarkets. They have walked through the town when it was busy and waited around in parks just so that they could meet new people. Life during the pandemic has undoubtedly required some creativity.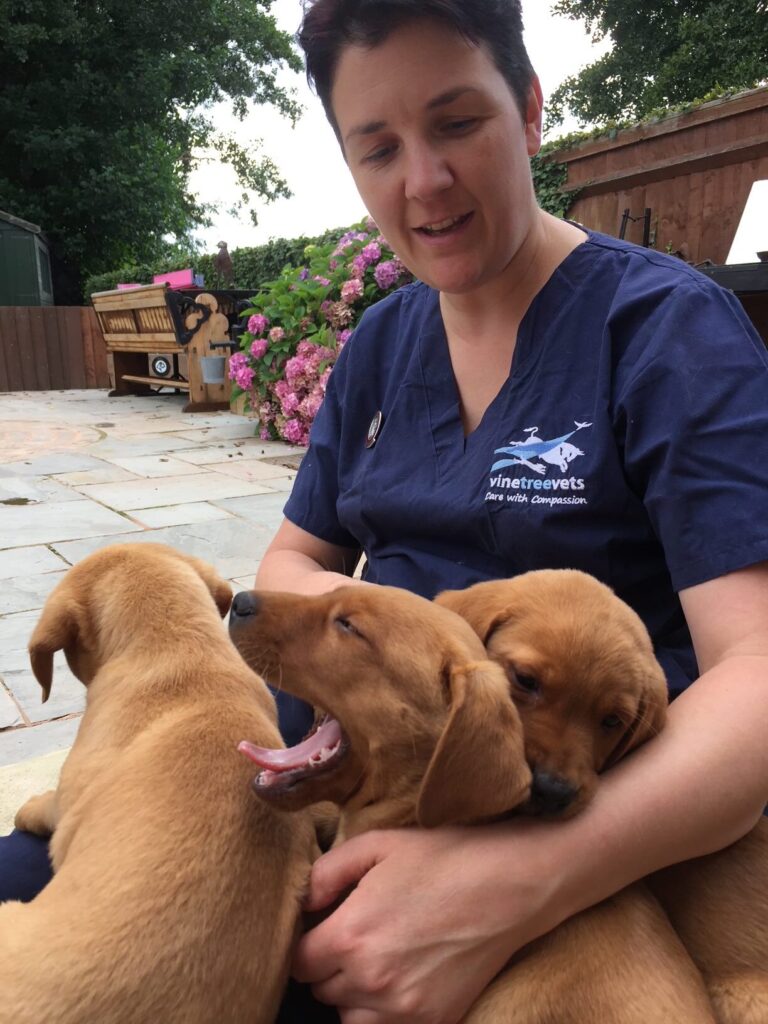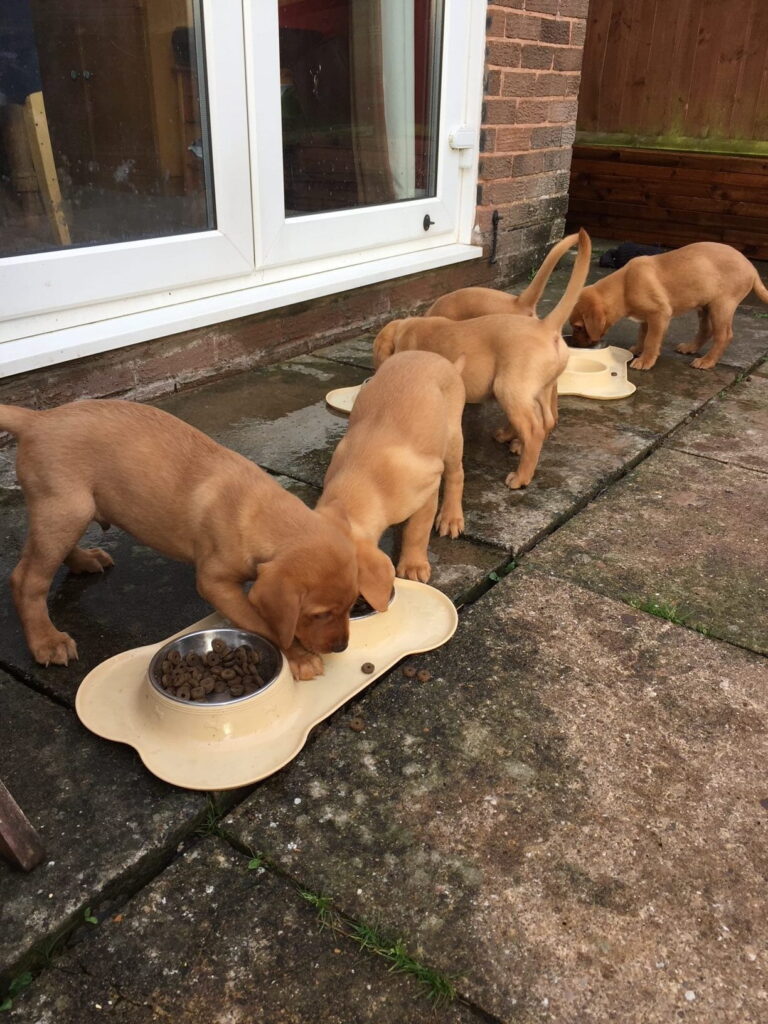 Overall, the most important goals and values Alison has in breeding dogs is the welfare of her bitch and the pups. – I aim to breed from only the healthiest of dogs, therefore producing sound puppies.
All animals deserve a high standard of care
Being a veterinary nurse, Ali has developed a high standard of care for her animals. She expects the same from the new owners of her puppies. Overall, the most important goals and values she has in breeding dogs is the welfare of her bitch and the pups. – I aim to breed from only the healthiest of dogs, therefore producing sound puppies. I always ensure that my puppies go to the best homes possible by questioning the potential owners on how a new dog will fit into their lives. Once those pups have gone to their new homes, it is essential to follow their progress and support the new owners, Ali tells about her principles as a breeder.
During the pandemic, Ali was receiving between 1-3 enquiries a day for puppies. – Thankfully, it has reduced now. The number of new puppies, cats and other animals registered at the veterinary surgery has doubled, if not tripled, during the pandemic. Although this is undoubtedly good for the veterinary business, it does concern me that we will soon see an increase in abandoned animals and animals with behavioural problems.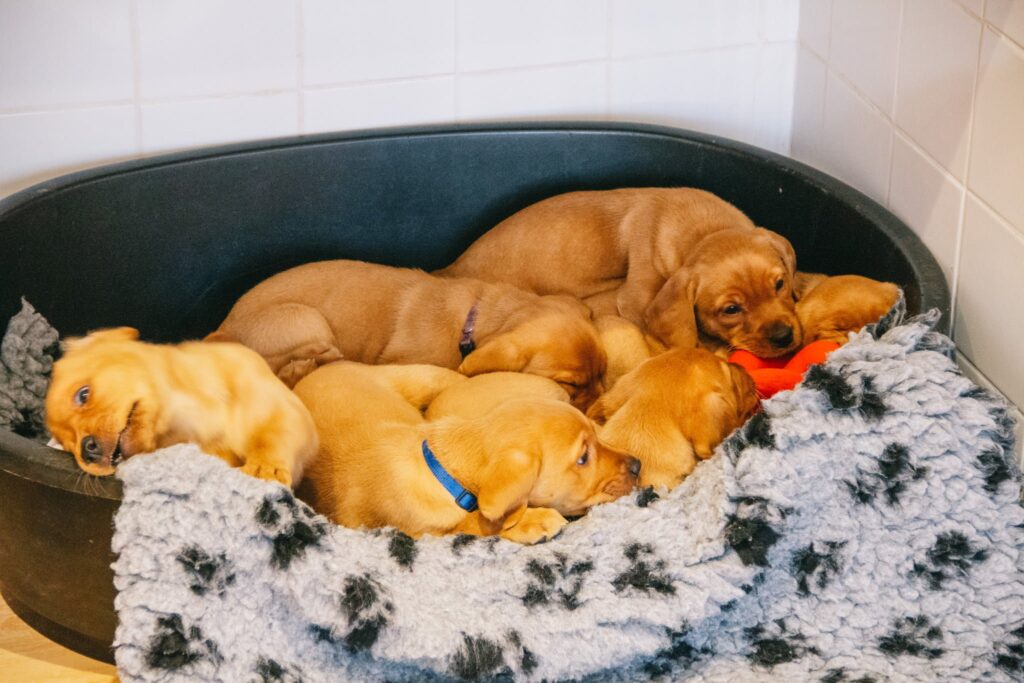 Berry stayed home from Fern´s second litter.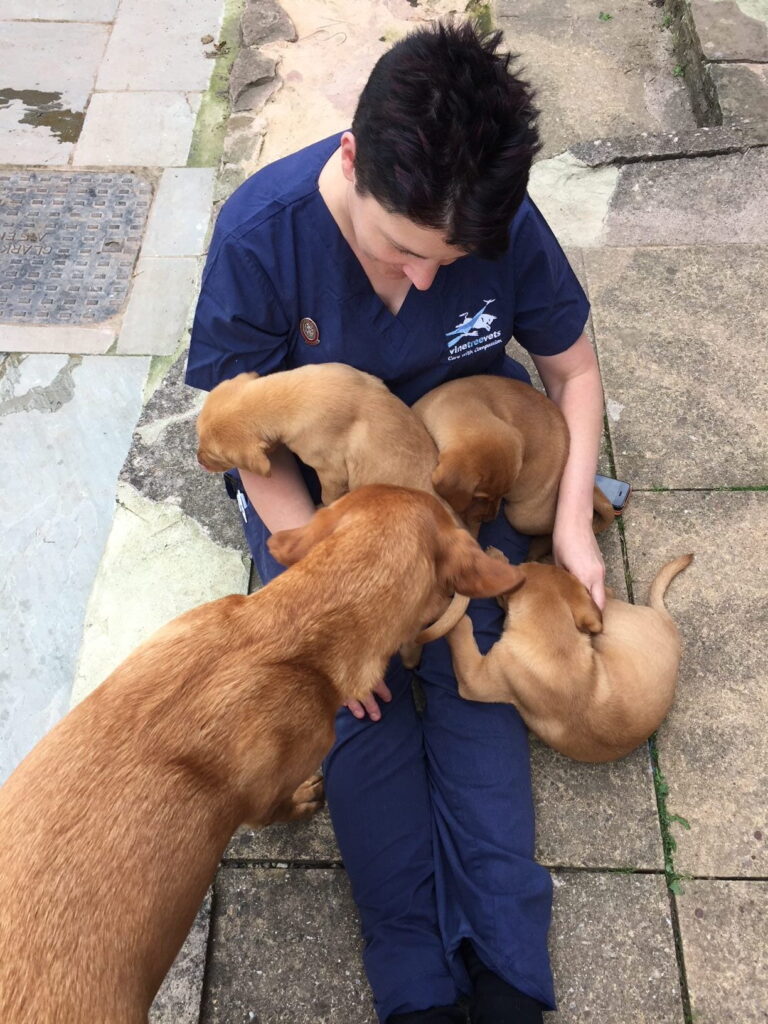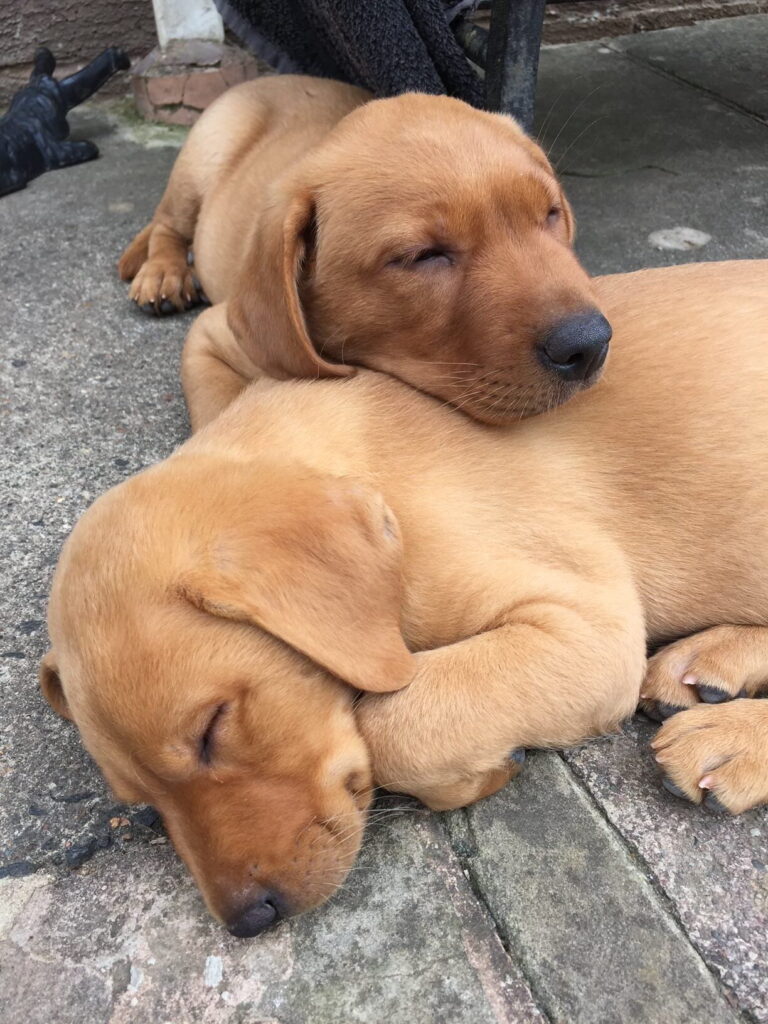 Alison, Fern and Fern´s first puppies in summer 2019.
During Fern´s pregnancies
Nutrolin® Puppy & Mom
For the optimal development of the brain, eyes and sense of smell: better trainability throughout the life.
SHOP NOW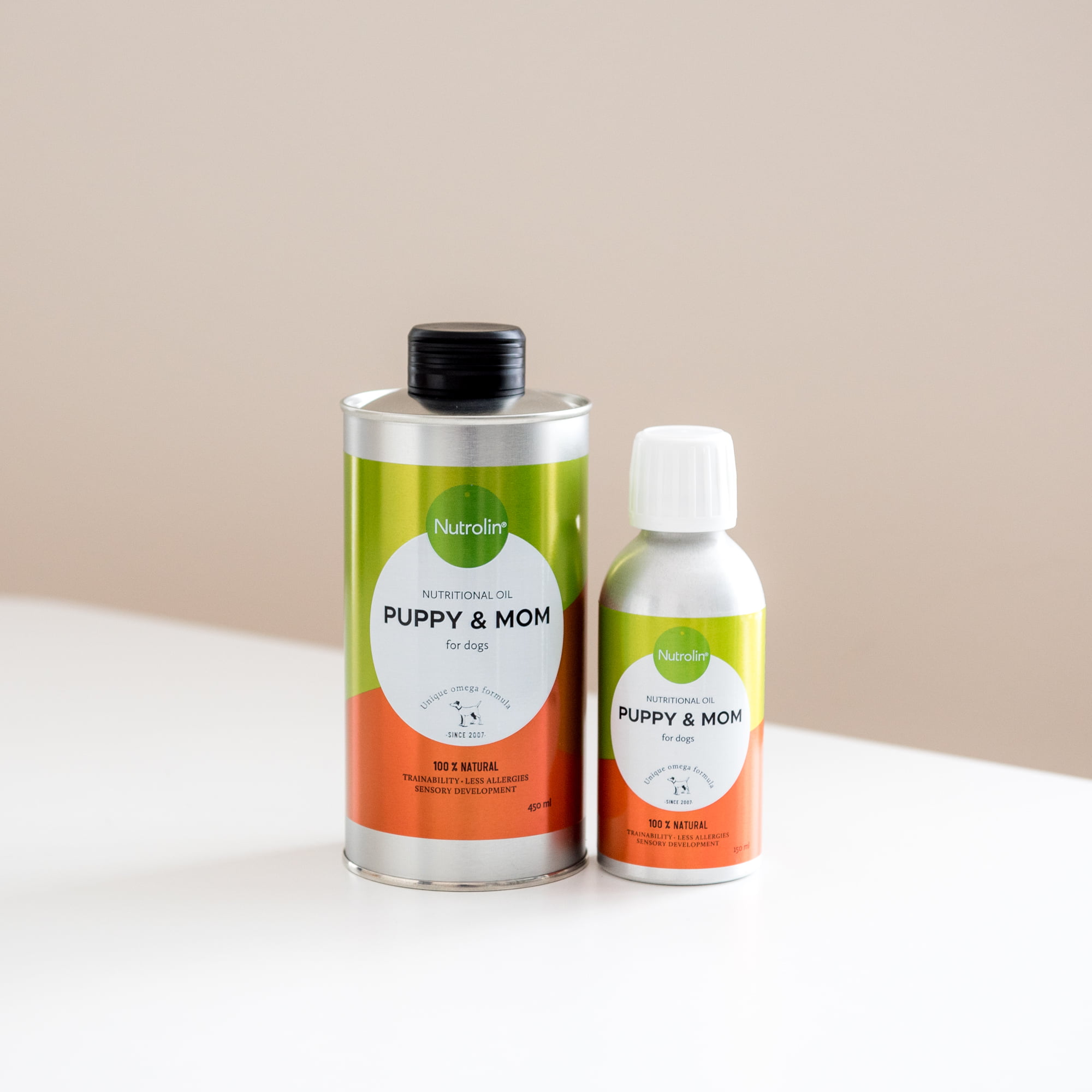 A pet lover since childhood
When Alison was a child, she had several cats. One of them was called TC, and Ali still has fond memories of making pom poms for him and hanging them from the door on a piece of elastic and watching him play. Unfortunately, he got run over before he was one year old. Then the family rescued Flossy, a cat, together with one of her kittens. – Someone found Flossy in a fox hole with a litter of kittens, one of which we kept and called him Sooty. They both passed away from old age. I also kept a herd of guinea pigs when I was a bit older. Ali tells about her childhood pets in front of an old photo album.
Once Ali had moved into her own house, she got her first rescue dog, Doris, an 11-year-old three-legged Jack Russell terrier. Doris came to Ali after being unsettled with the new baby in the household. – Then came Rocky, an amazing grey and white long-haired cat. I rescued him off a barbed wire fence myself, and we became a team. Ali is seemingly fond of all these memories.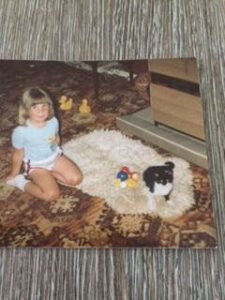 Alison had several cats when she was a child. When she moved into her own house, she got 
rescue dog Doris.
Ali's perfect day includes dogs, training, and some sofa time
Ali's perfect day would begin with a lovely early morning walk with the three dogs on a spring or autumn morning. She would listen to birds, watch kingfishers on the river, and hope to catch a glimpse of one of the otters living on the riverbanks near their house.
Next, there would be a bit of gundog training and behaviour work with the dogs. – Then I would probably bake some naughty creations that I would eat in front of a good movie. The dogs curled up on the sofa with me! Ali laughs. – Or, of course, a beach trip to one of my most favourite beaches, Croyde Bay.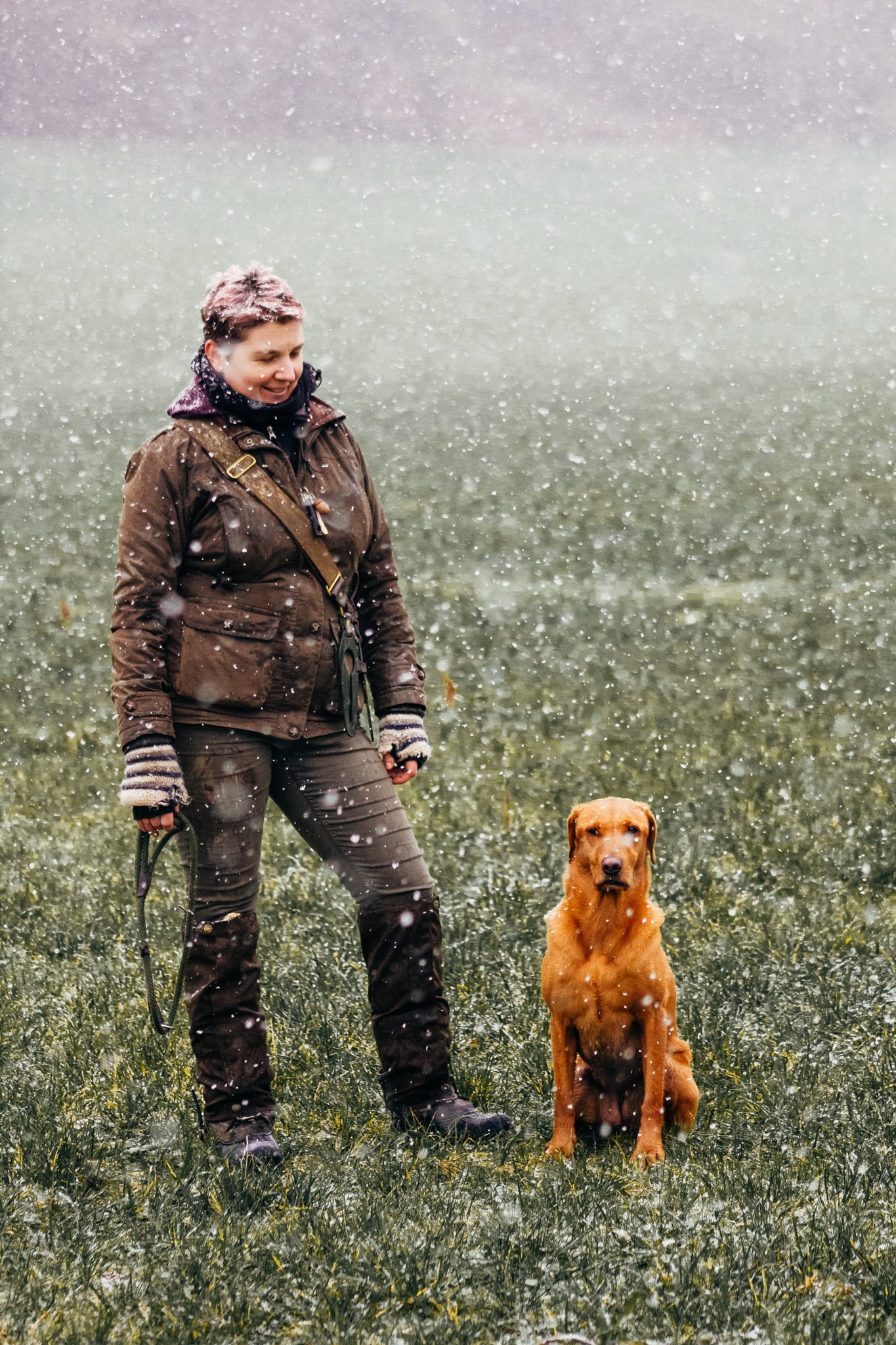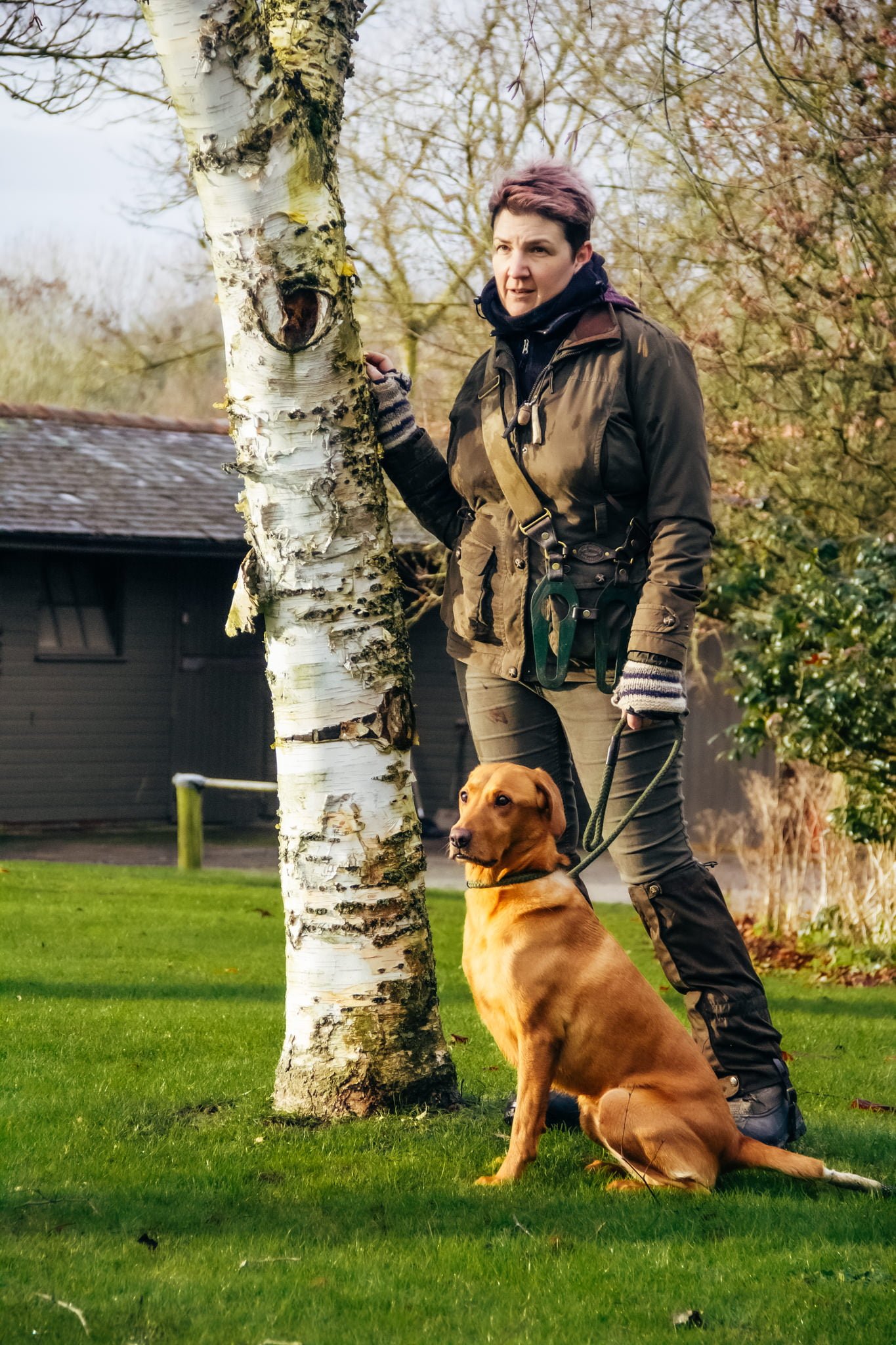 During the hunting season
Nutrolin® Sport
For faster recovery and to protect the muscles, tendons and joints during hard work.
Shop now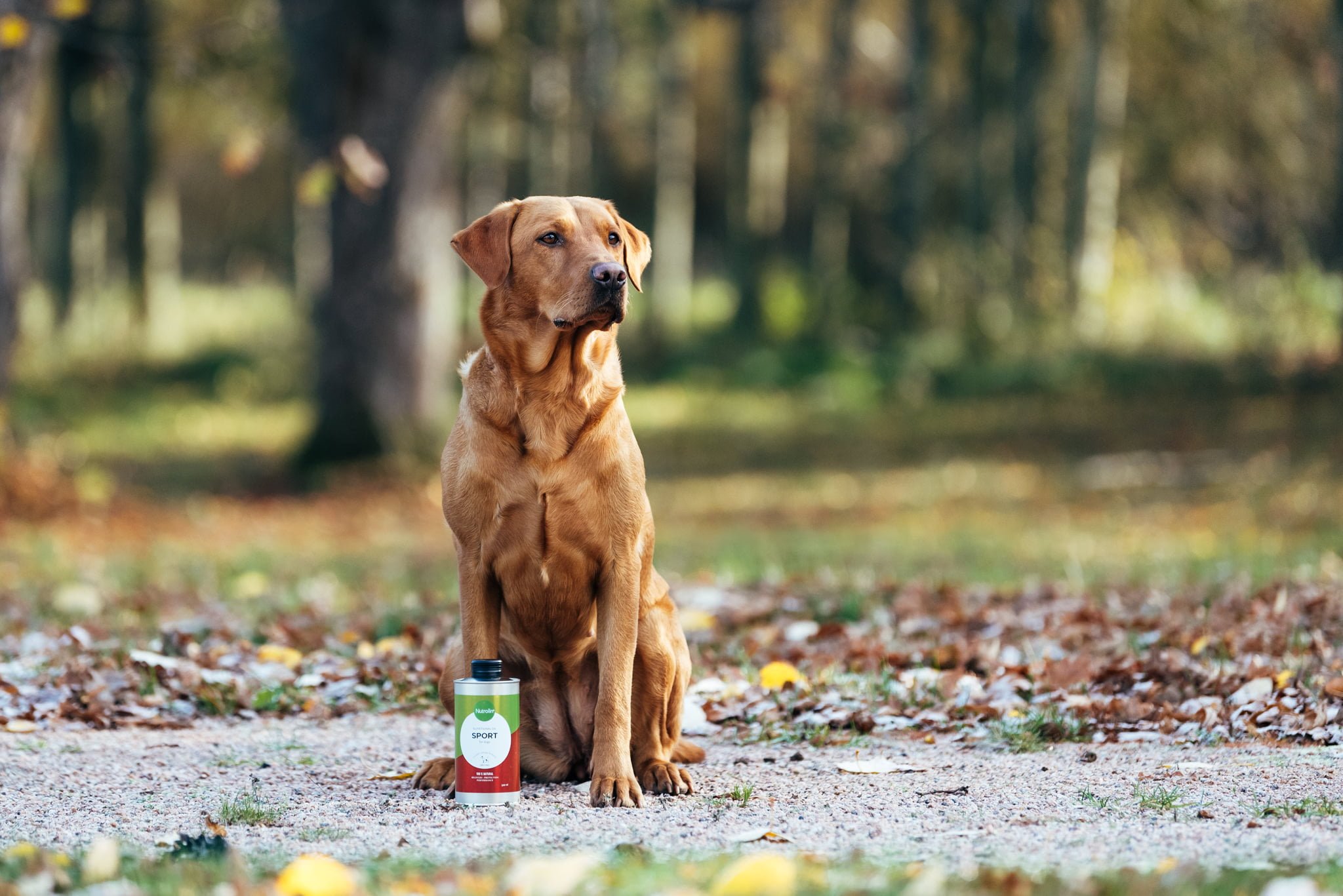 Fern´s puppy from the first litter, Lily, moved to Finland to live with Anna-Liisa and Mikko. Lily is active water rescue dog.
A rescue dog or a purebred puppy?
It is the question people often ask themselves when planning to get a new furry family member. – It is a fascinating question of which I could talk and hypothesise over for ages. But in brief, I think it is down to client education. People who consider having a pet should have to undertake an elementary animal husbandry course. It would cover the correct environment where you should keep your animals, the proper care, nutrition and exercise for the mind and body. You would learn how to select the type of pet, which breeds are suitable for your living, the cost of veterinary fees, etc.
Ali also feels that we should pay a dog license again, as we did many years ago. – Hopefully, this would reduce the number of dogs being kept and make people think twice about costs and responsibilities before getting an animal.
Text: Anna-Liisa Lundell
Photography: Linda de Jonge, Anna-Liisa Lundell, Jenni Liukkonen & Ali Leake's private album.