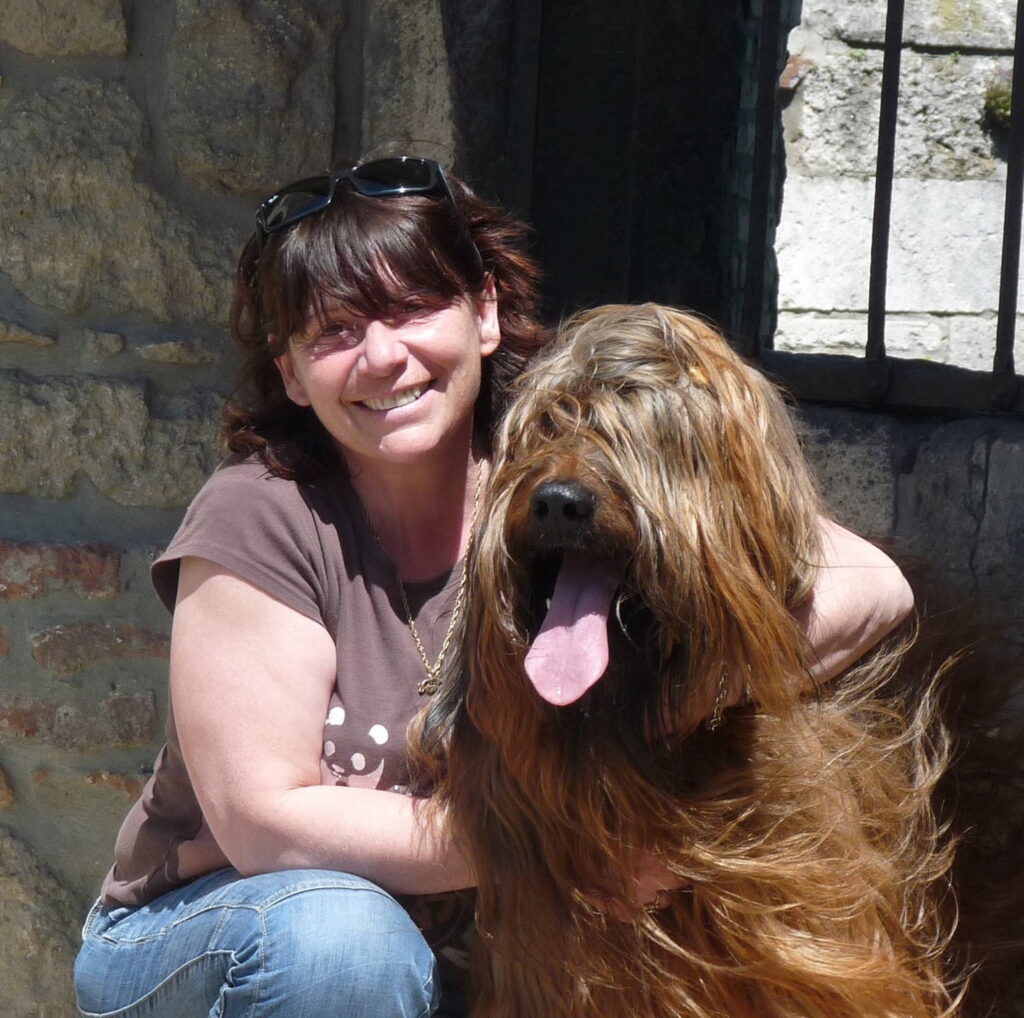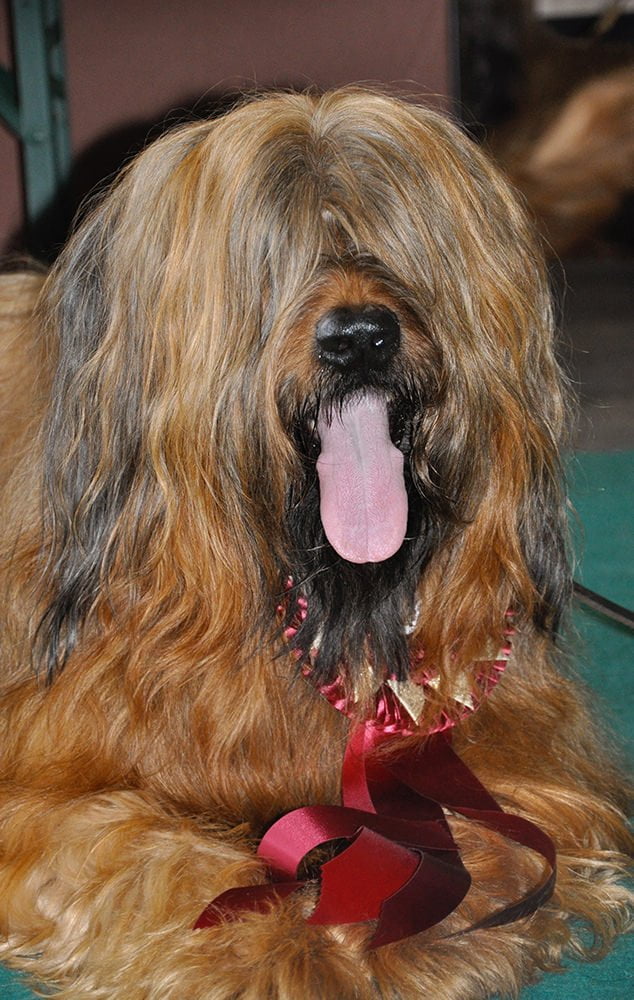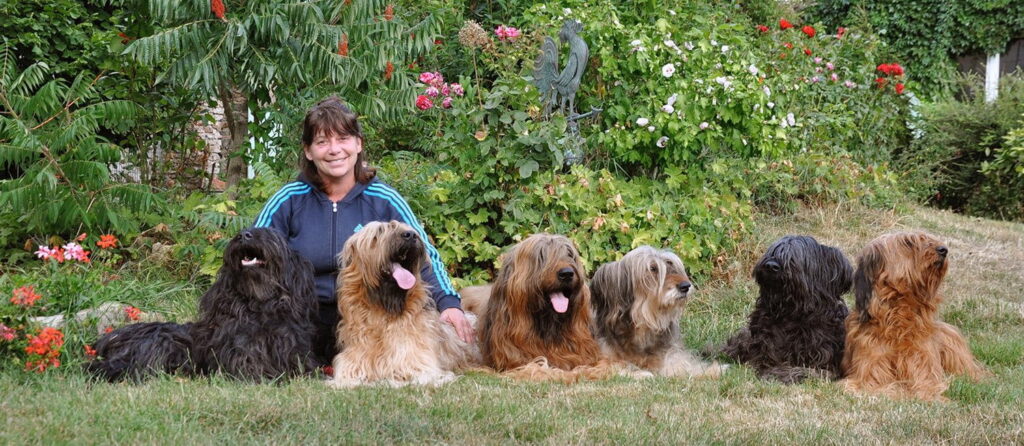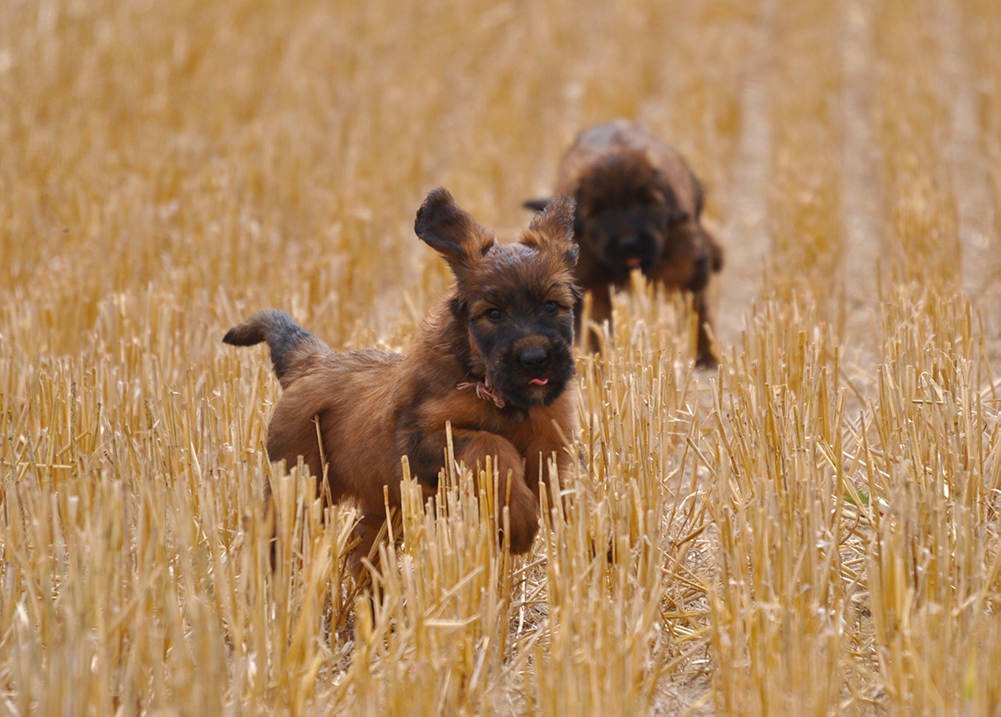 I have been breeding Briards under the affix "of the Chaume du Bois Dieu" for many years. Our dogs have obtained numerous championship titles such as WW, VWW, European winner, Cruft's winner, International champions, about fifteen Champions of France, and many National champions of other countries. We have a great passion for this breed and are proud to have success also in track, ring, RCI, and obedience.  We are blessed to have such fantastic dogs.
I am also an international judge and have been a specialist of Berger de Brie for more than 20 years now.
I am convinced that we can have beautiful dogs who have good temperament.
I pay particular attention to the quality of life of my Briards, the conditions of rearing puppies, and the quality of food and supplements. My preference is natural products for the good of my dogs.
A Finnish friend of mine who shares my passion for Briards introduced me to Nutrolin® products more than 10 years ago. They fit my criteria 100%.
I make sure to give my dogs Nutrolin® SKIN & COAT for a shiny, healthy coat. We need an oil supplement that does not upset the right quality of the Briard's hair. It has to feel dry to the touch.
Nutrolin® SENIOR is a valuable help to support our old companions' joints, muscles, heart, and brain. I also want our puppies to have the best possible start in life.  Nutrolin® PUPPY & MOM helps the brain and eye development of puppies. This results in smart, more trainable dogs.
It is with pleasure that I share my positive experience with Nutrolin® supplements.