"Rex, officially Rex Af Mosevangoch, is a Danish Oldenburg horse. Rex was born in 2004 and was in the Oldenburg stallion book until he was seven. He is a gelding now, and he came to me in 2015. I bought him after my matriculation, and my trainer said right away that Rex is a sensitive and demanding horse." says Rex's owner Linnea Raaska.
Linnea's trainer was right. Rex was sensitive both by nature and physically.  Rex had to wear a belt because his skin chafed as soon as stirrups got anywhere near his skin. Rex frequently got bumps after sweating, in particular in the winter. I tried everything. I gave him zinc and biotin supplements. I even used sheepskin paddings on him. Ordinary rapeseed oil did not help him because he did not need to gain more muscle mass, and I did not want him to get fat. I even tried linseed oil for a while, but it did not help," Linnea says.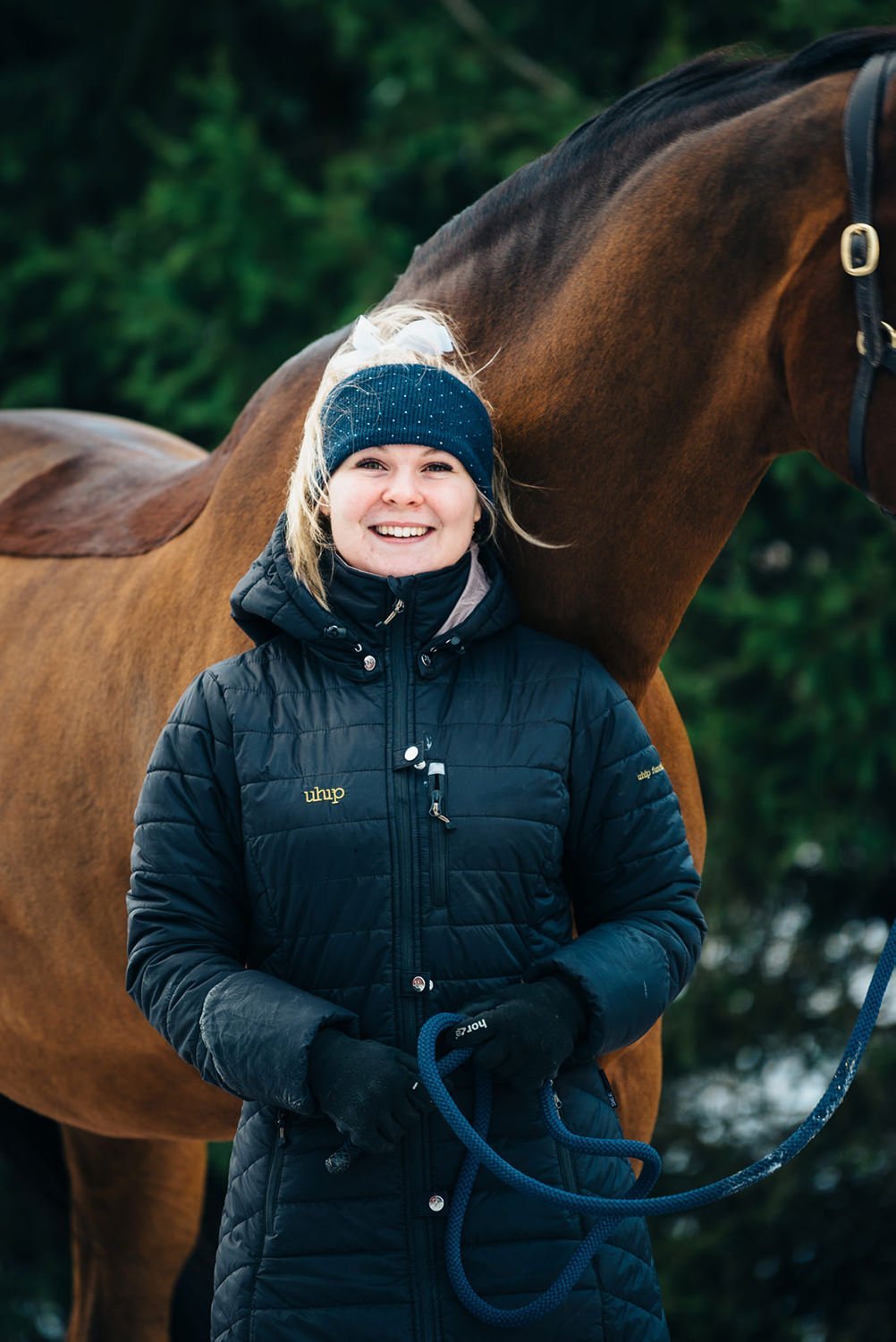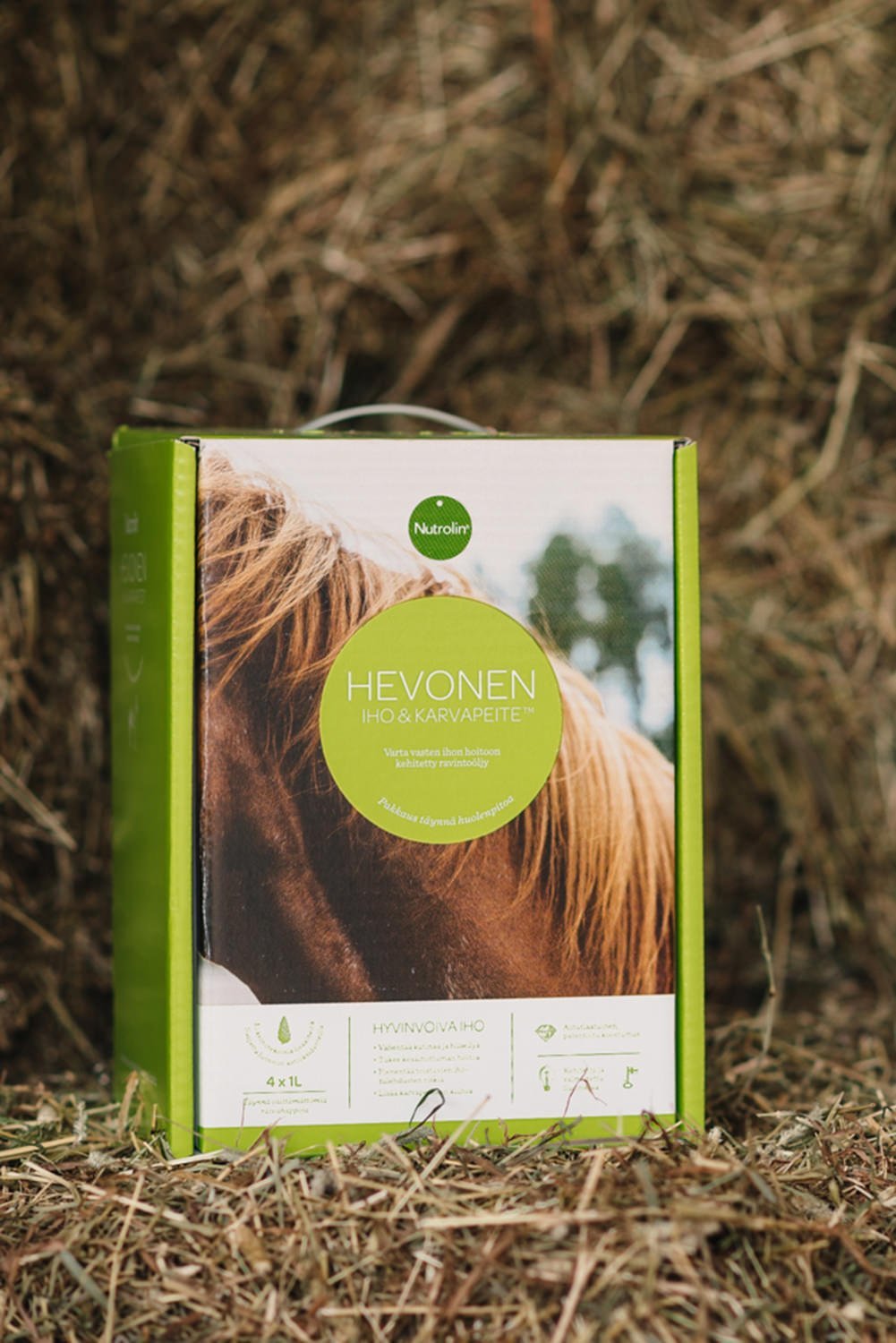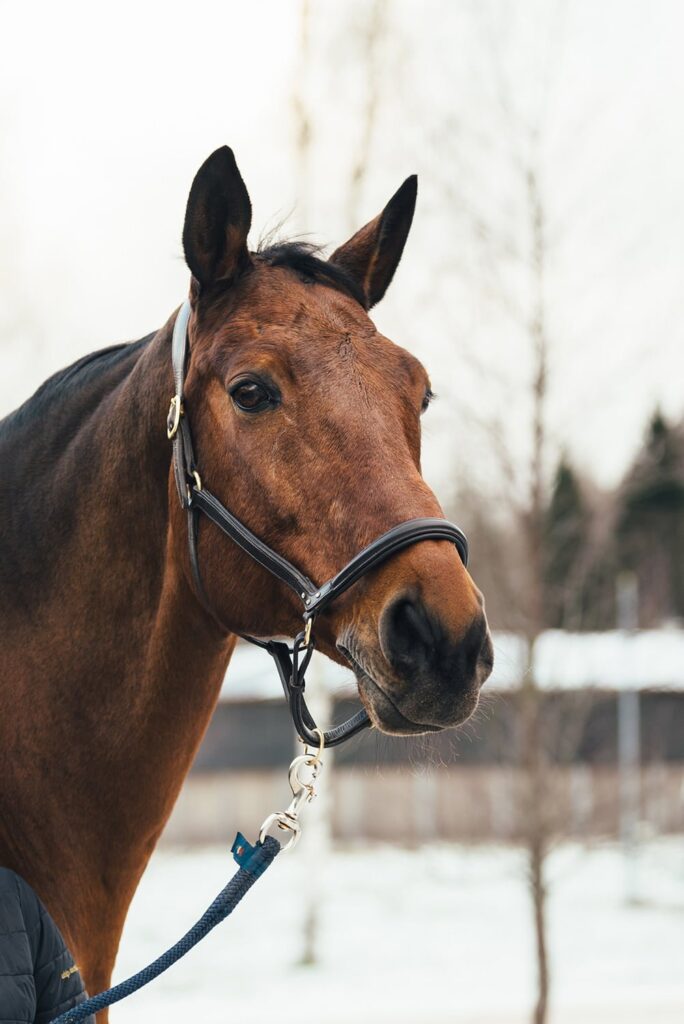 From severe skin problems to healthy skin
In the early autumn of 2016, Rex's skin problems got drastically worse, and Rex became very agitated as well. All blankets made him itch, and he had bumps all over his body. Rex even started to dislike grooming. At that point, Linnea turned to Emma Ikäheimo, one of the best horse groomers at the stables. Emma helped and supported Linnea a lot. It was Emma who recommended Linnea to try Nutrolin® HORSE Skin & Coat oil supplement on Rex.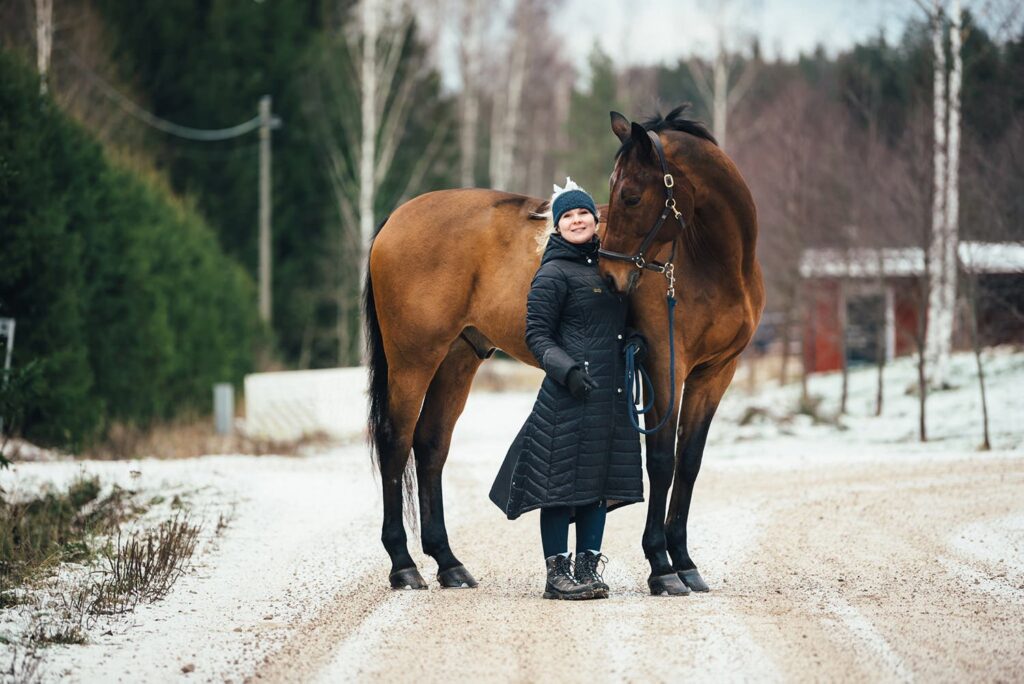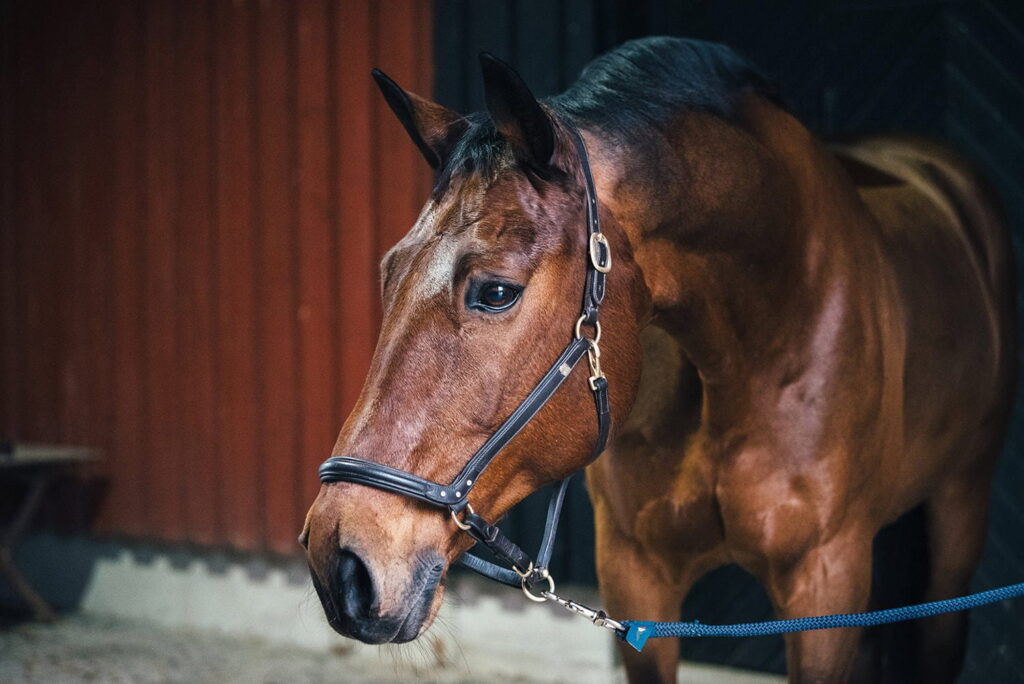 "I have been giving Rex the skin oil constantly since the autumn of 2016, approximately 50 cl daily. Rex's sides do not chafe any longer, his coat is shiny, and his blankets do not cause him to itch. It used to be difficult to blanket him because any blankets itched him so much. Now we do not have those problems any longer, and I can ride Rex without having to worry that my stirrups might chafe his skin. In the winter, Rex has a lot less dandruff than he used to, even when his coat and skin have been subject to wear and tear," Linnea says.