Do you find the facts about oils and fatty acids confusing? Not sure which ones benefit your dogs the most?
It may help to think of them as vitamin-like nutrients in the sense that, like vitamins, there are many different fatty acids with many different biological roles. Nutrolin® oil supplements were developed by Professor Mikko Griinari, a world-class Finnish scientist with a PhD. in animal nutrition from the renowned Cornell University.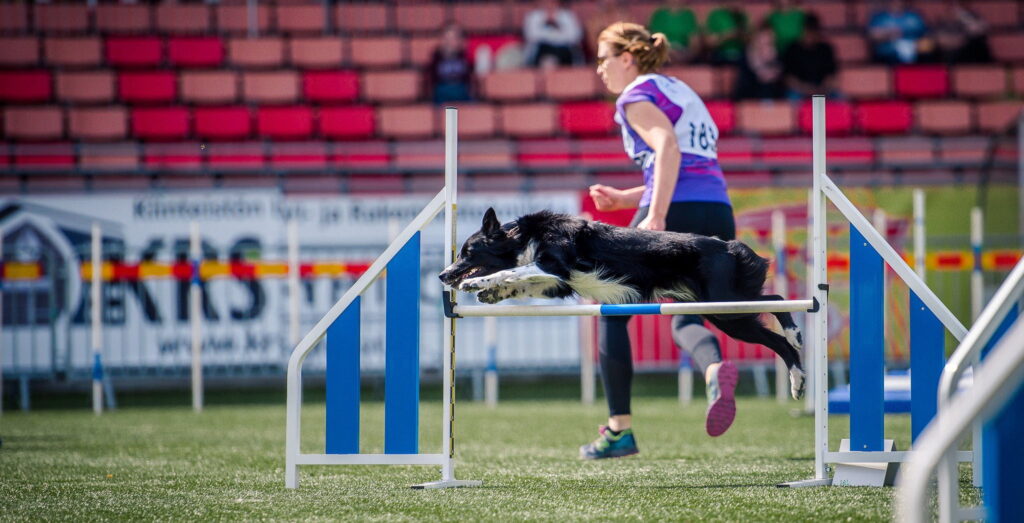 A longer healthier career for your agility dog
Nutrolin® SPORT
Helps your dog recover faster and protects muscles and joints
 ▪   Give to all working and sports dogs 
 ▪   Protection against oxidative stress and inflammation during strenuous exercise
 ▪   Omega-3's suppress the inflammation associated with the recovery of muscle and other soft tissues from micro-injuries caused by vigorous exercise
 ▪   Contains astaxanthin and vitamin E, nature's most potent antioxidant combination for added efficacy
 ▪    Effectiveness demonstrated in studies with sled dogs
 ▪    For optimal performance: Start giving 4 to 8 weeks before peak condition, stop when the rest period begins
 ▪   Can be used continuously
References to research articles: Bloomer & Goldfarb (2004); Kawamura & Muraoka (2018); Owens et al. (2019); Peake et al. (1985); Tipton et al. (2015
READ MORE & SHOP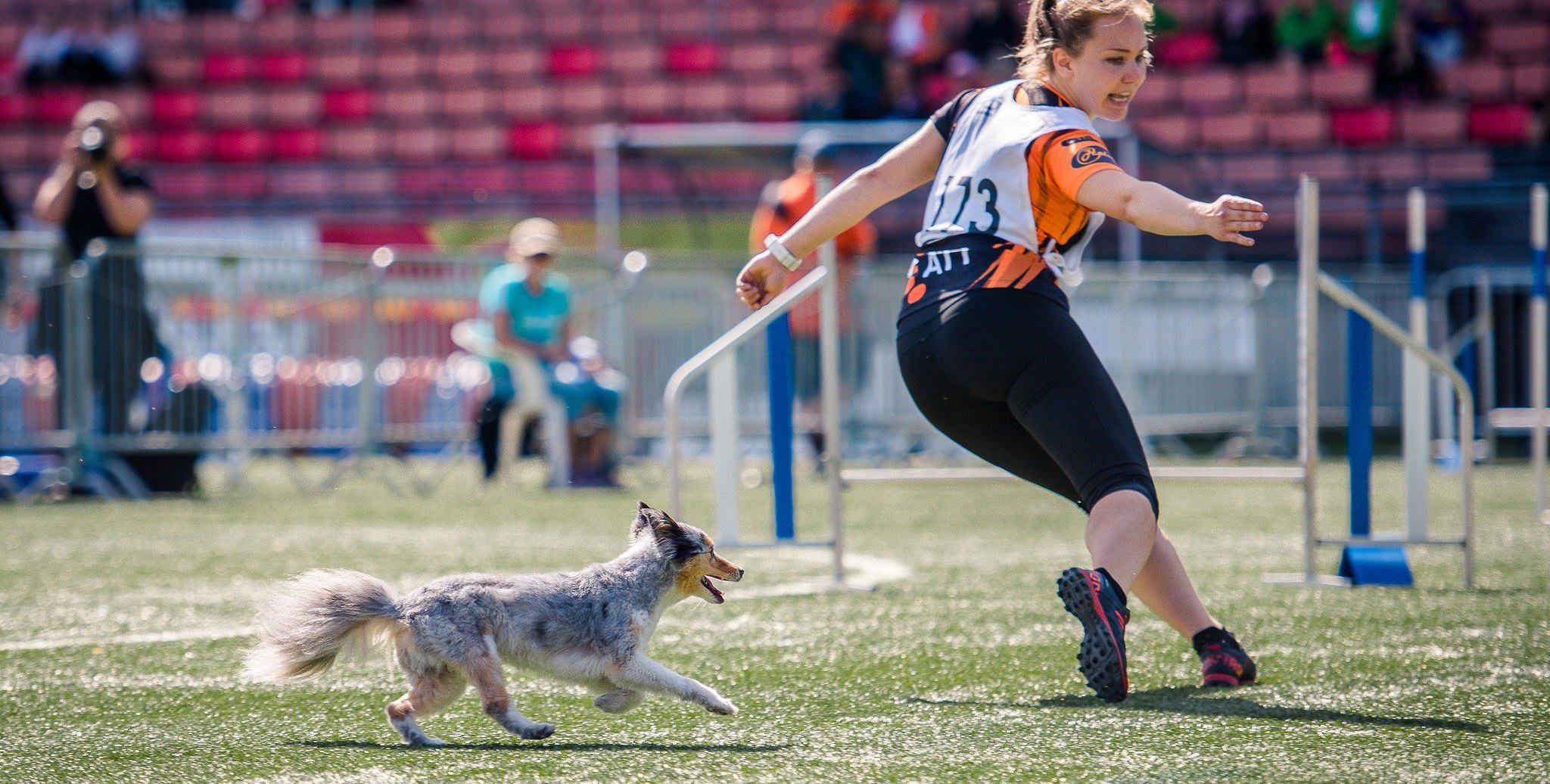 Nutrolin® PUPPY & MOM
Enhances your puppy's trainability
Give to pregnant bitches and to puppies up to 12 months
 ▪    Rich in omega-3 DHA and natural vitamin E
 ▪    Improved trainability of the puppy
 ▪    Better eyesight
 ▪    Optimal development of the sense of smell
 ▪    Supports skin health in adult life
Make sure your puppy gets enough of omega-3 DHA. It helps the puppy to reach its full genetic potential.
References to research articles: Greiner et al. (2001); Heinemann et al. (2005); Hoffman et al. (2002); Zicker et al. (2012)
READ MORE & SHOP
Nutrolin® SENIOR
Increased mobility and cognitive function of your aging agility dog
 ▪   Give to your dog from 7-8 years of age
 ▪   Rich in omega-3's, natural vitamin E and Q10
 ▪   Gives protection against the chronic low-grade inflammation and oxidative stress which are common in aging dogs
 ▪   Improves the functioning of joints, brain, heartand kidneys
 ▪   Reduces inflammation in the mouth and intestinal tissues
References to research articles: Calder et al. (2017); Roudebush et al. (2010); Sagols & Priymenko (2011); Tabbaa et al. (2013); Vida etal. (2014); Wann et al. (2010).
READ MORE & SHOP
Nutrolin® HIP & JOINT
Helps to
restore the mobility of osteoarthritic joints
 ▪   Give to dogs who have (or are at risk of getting) osteoarthritis
 ▪   This unique dual component supplement consists of liquid fish oil and chondroprotective ingredients in tablet form.
 ▪   More effective than single-component formulations. Visible results in 2-6 weeks.
 ▪   Medical grade ingredients:
– Omega-3 fatty acids (ETA, EPA, DPA and DHA) reduce painful inflammation in joints 
– Glucosamine and chondroitin sulfate support the regeneration of joint tissues
 ▪   MSM and vitamins E & C for added efficacy
 ▪    Researchers documented the efficacy of Nutrolin® HIP & JOINT in a pilot study (Seppälä & Hielm-Björkman, 2013,School of Veterinary Medicine, University of Helsinki)
References to research articles: McCarthy et al. (2007); Roush et al. (2010); Moreau et al. (2012); Mehler et al. (2016)
READ MORE & SHOP
Nutrolin® SKIN & COAT
Healthy skin and paws. Less shedding. More beautiful coat.
 ▪   A patented fatty acid and antioxidant formula works efficiently on all coat types
 ▪    Supports renewal and health of skin, nails, and paws
 ▪   Improves the skin's moisture balance 
 ▪   Contains high levels of essential fatty acids plus GLA and SDA to help strengthen natural protection of the skin
 ▪   Rich in natural vitamin E
References to research articles: Burr & Burr (1930); Elias et al. (1980); Fu & Sinclair (2000); Lloyd (1989); Zheng et al. (2011)  
READ MORE & SHOP